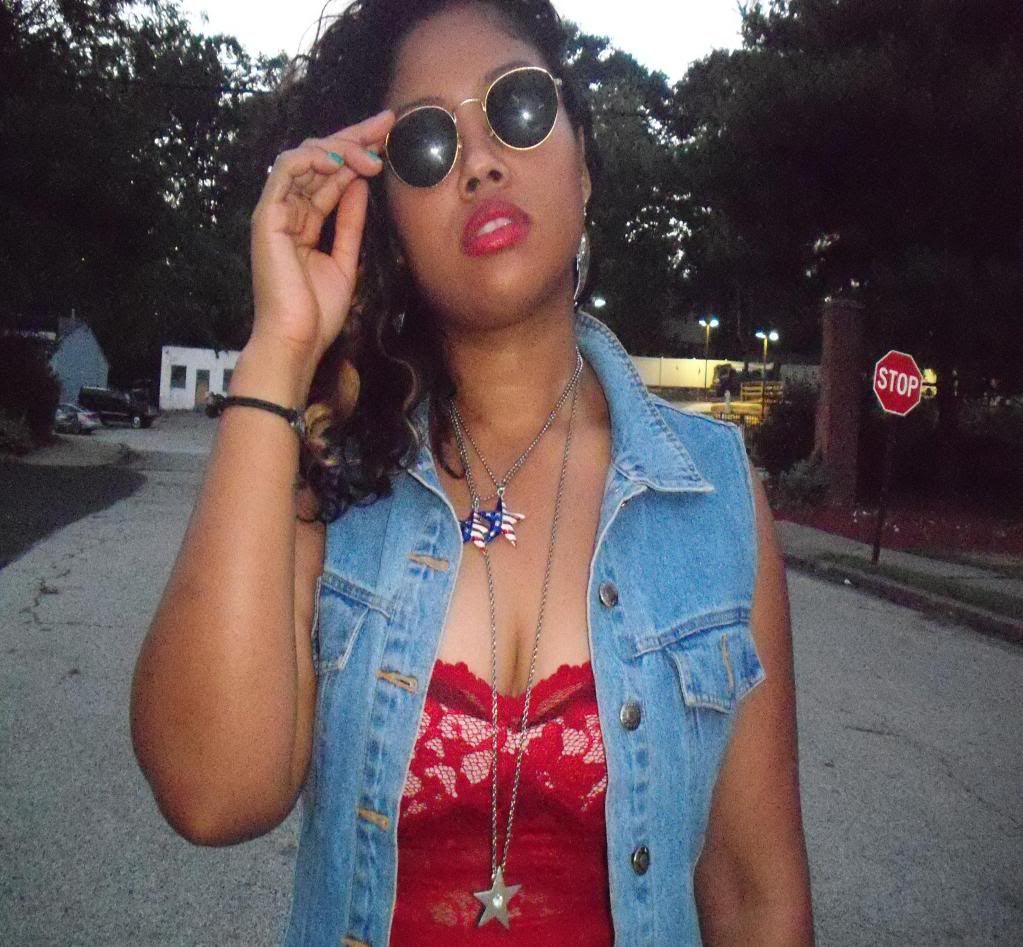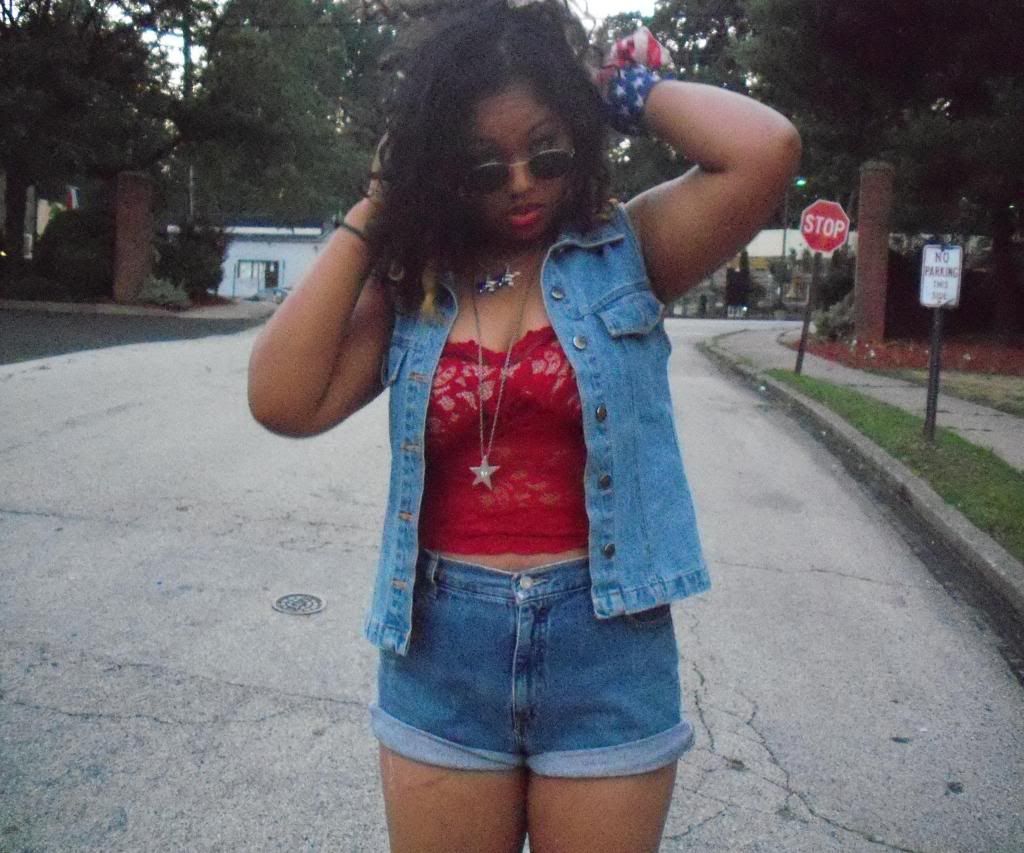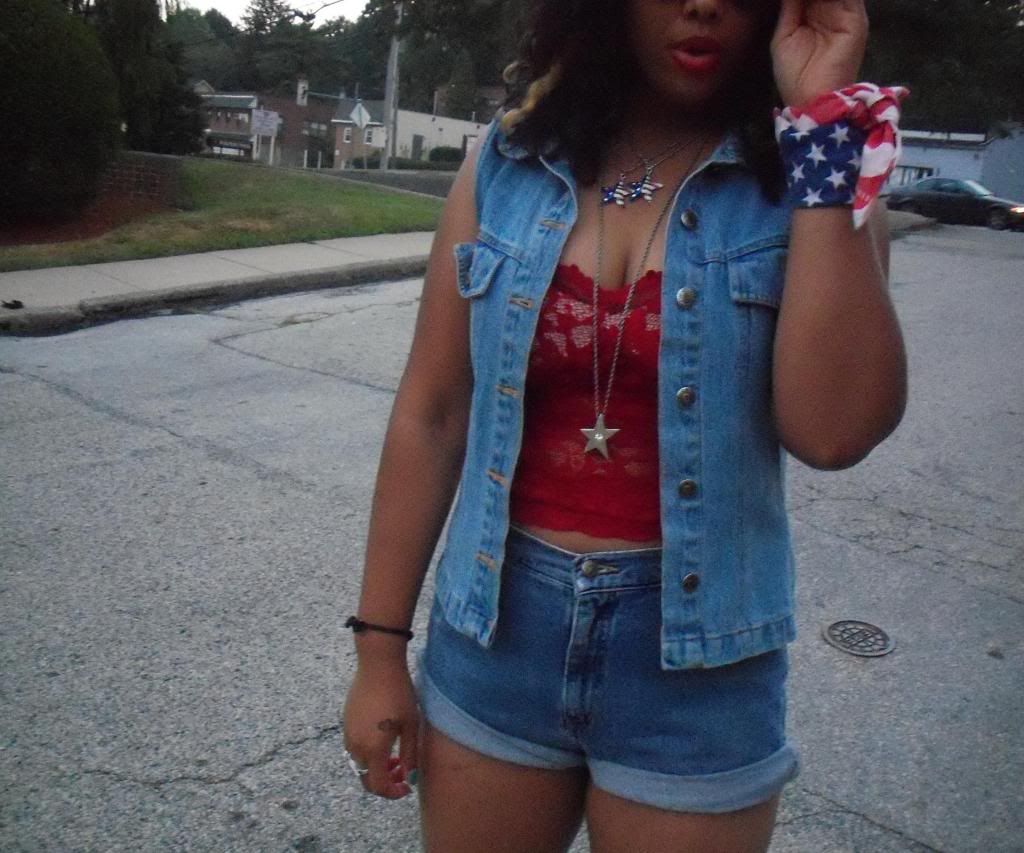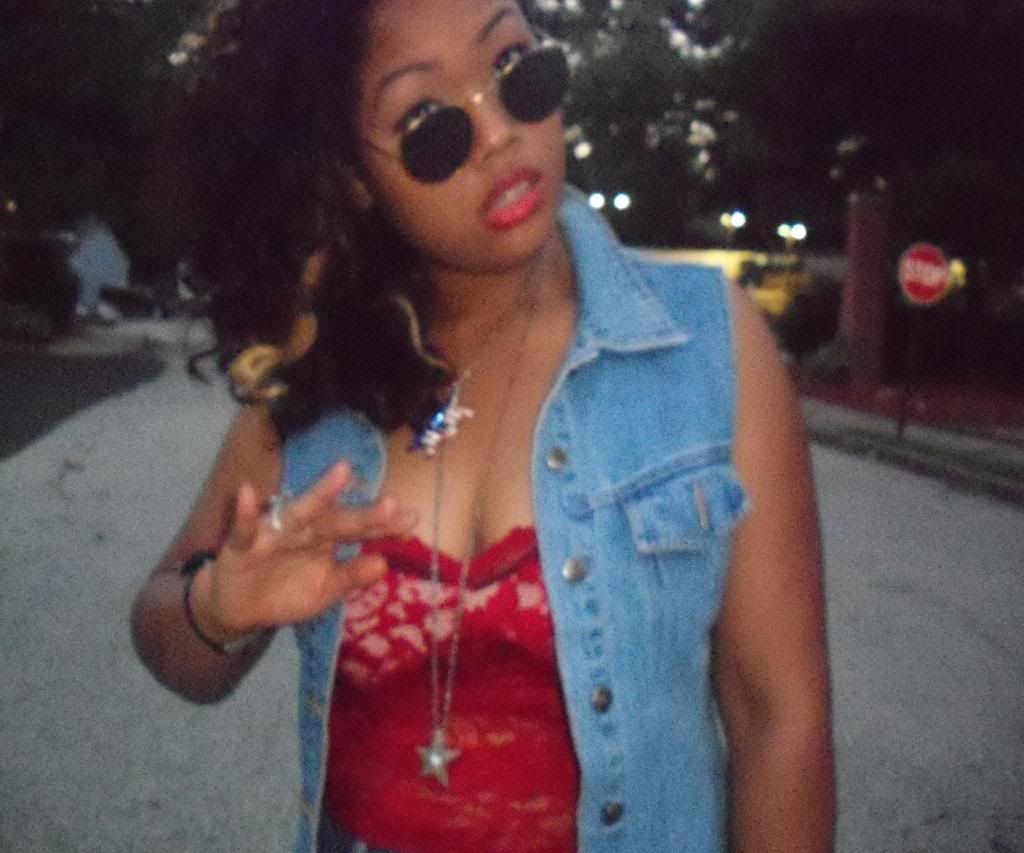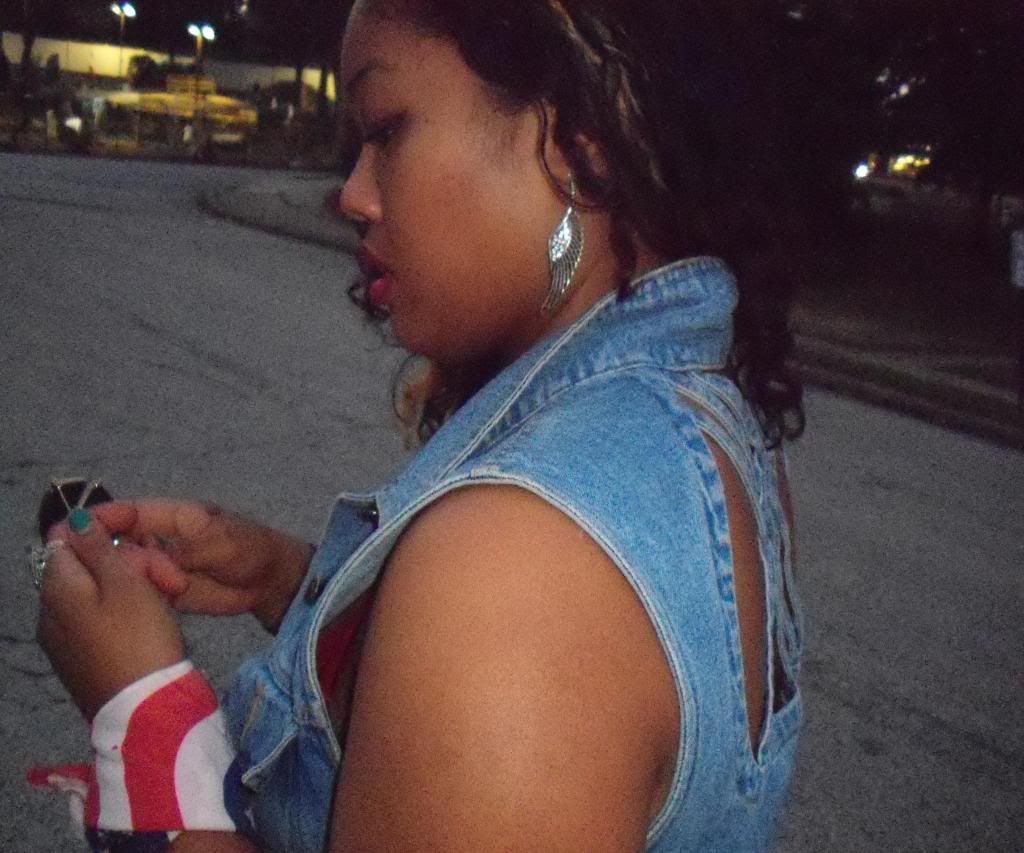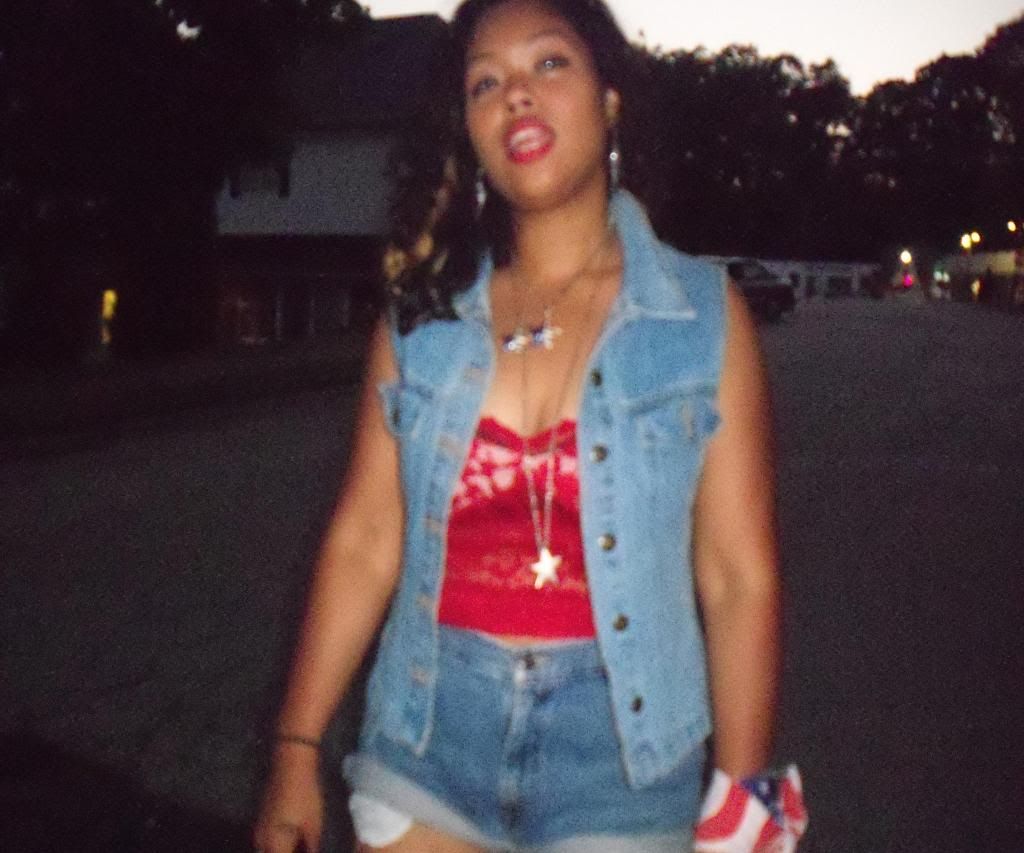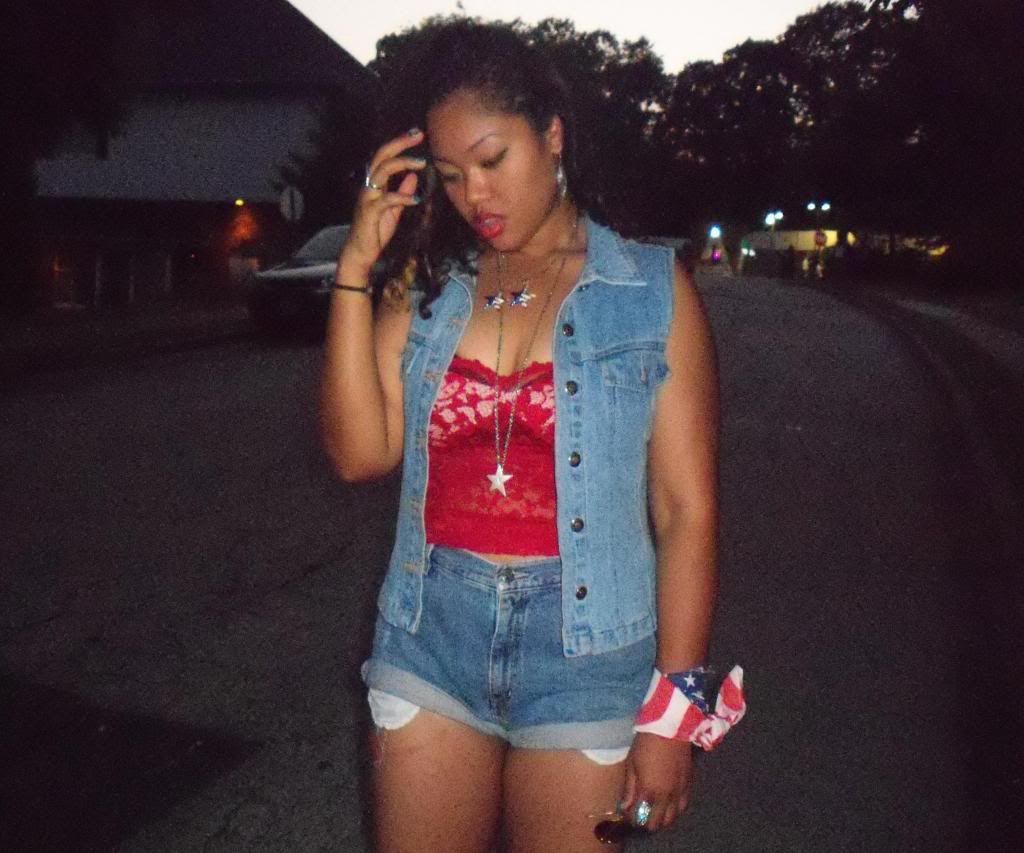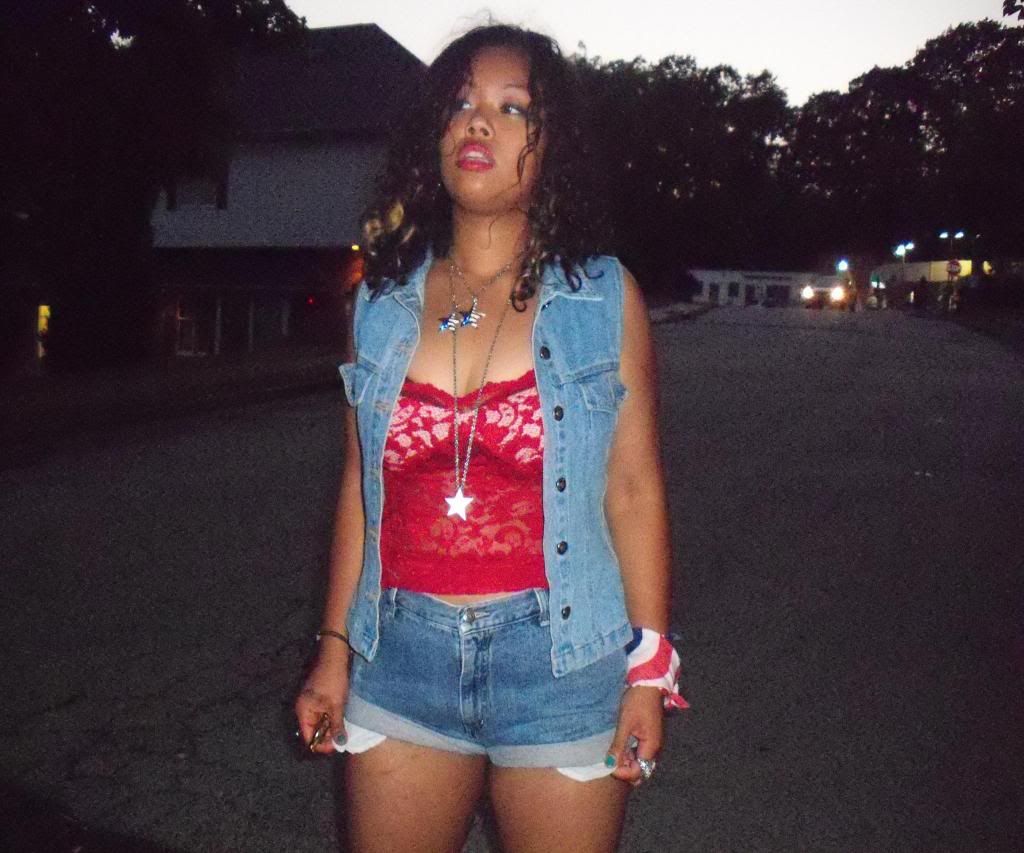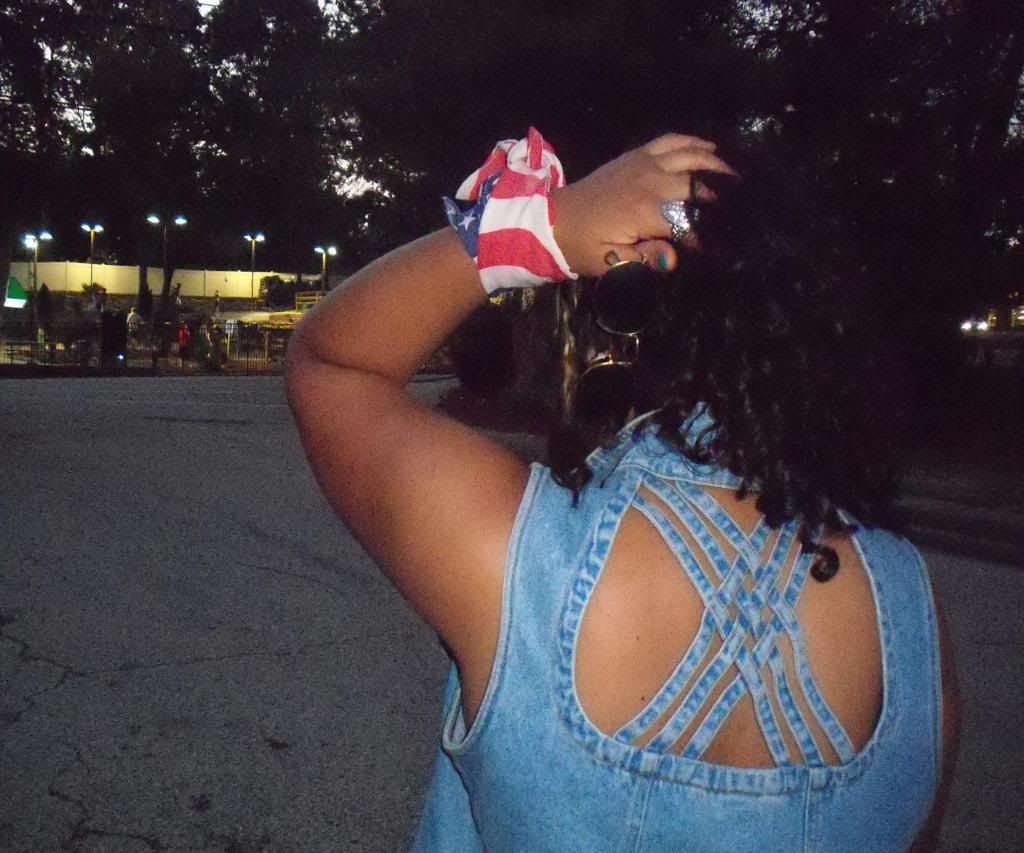 vest: vintage
lace top: vintage
boots & shorts: vintage
flag necklace: dollar store
silver wing earrings: forever 21
sunglasses: vintage

My outfit on the 4th of july. Not usually so patriotic but i just loved the vintage scarf/handkerchief. Makes my simple accidental outfit into an actual outfit. On another note, ive been reading alot lately that a few "fashion forward" people, namely certain magazines, seem to think that the whole rocker chic look is over. I couldnt disagree more. I think that if you started to dress that way when the 'trend' started then yes baby, maybe its over for you. As for me, ive always dressed this way and shall continue to long after the trend has died. This is me. Take it or leave it.