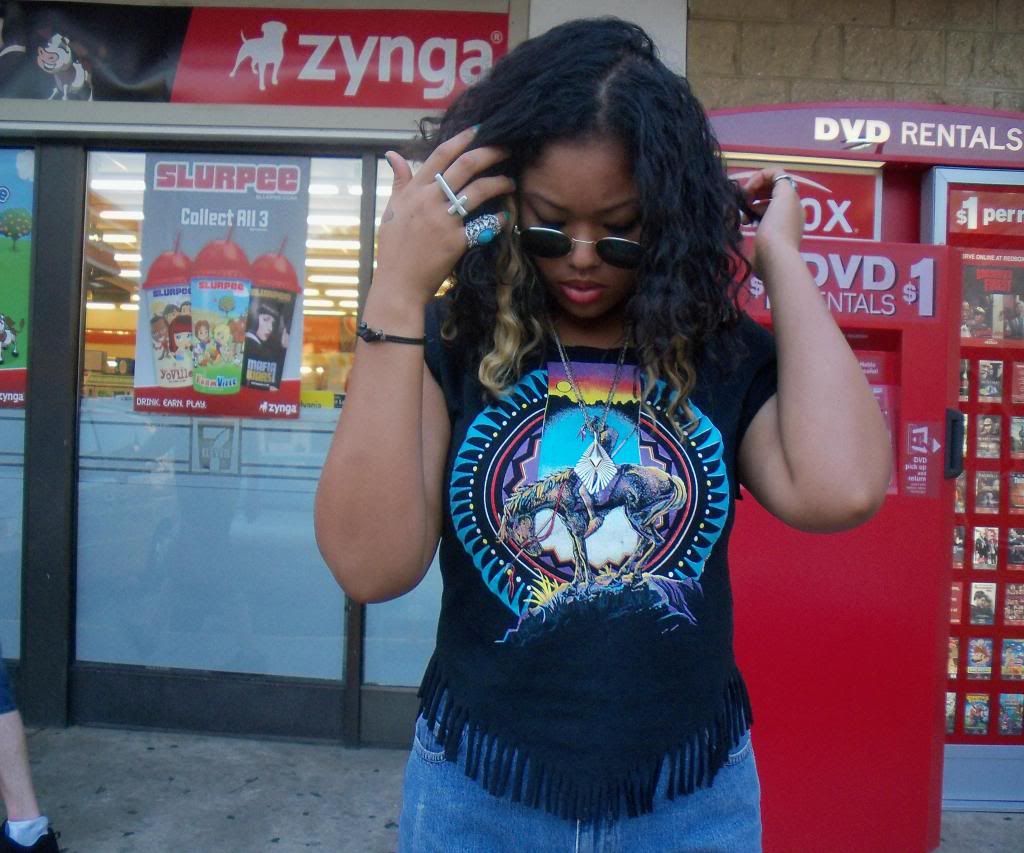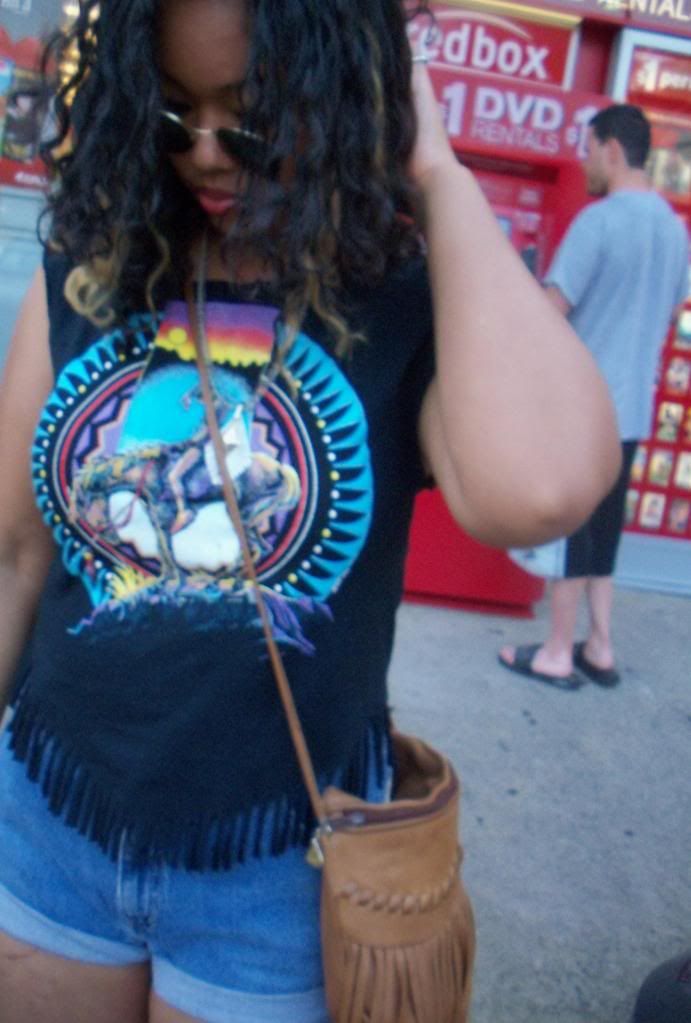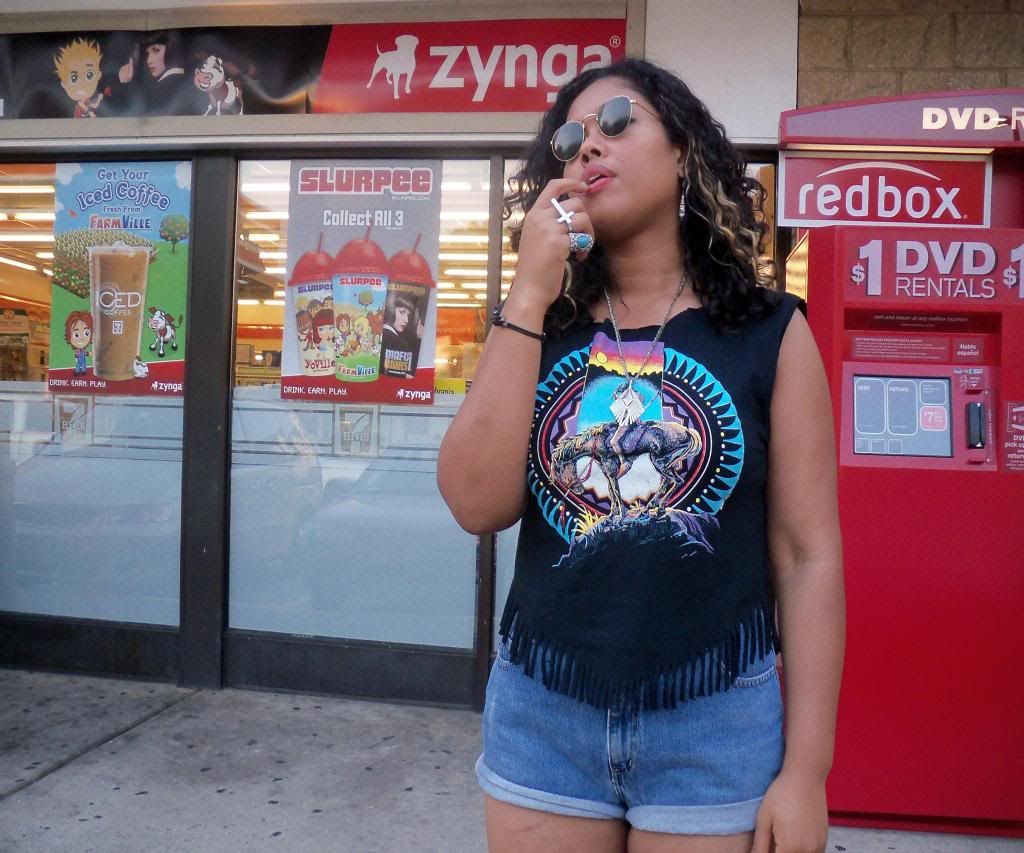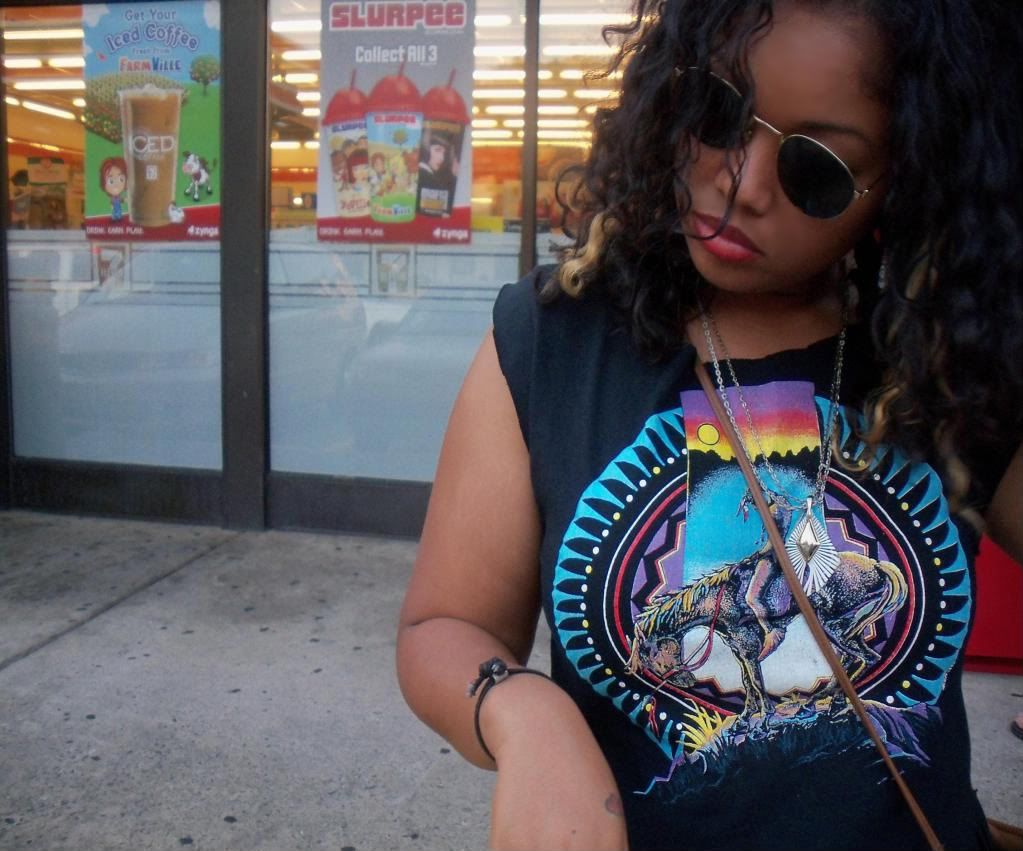 (

wearing pretty much vintage everything, fringe diy tee; forever 21 rings

)

I love this shirt. It has both American indian beauty and retro vintage charm. I did a quick diy minutes before leaving the house. Someone once told me the print on my shirt is 'crazy horse' the cover art for a beach boys album. Although I love the beach boys, my schedule has never allowed me to find out if this was true. idk. Anyways, i have always been drawn to anything with fringe but lately Ive been recycling pretty much every t-shirt i own and turning it into a fringe top for lack of ability to just throw it away. fringe is my 'must have' look all year round. I dont mind the 'she thinks shes from the 60's' looks or the 'you are such a hippie' comments i get. In fact, i love it. Fashion has always been my way of setting myself apart from others. I cant stand blending in. My mother is always saying, in her cute korean accent, "I dont know why you like that old style"... i always laugh and say "I dont know either mommy. I just do".

I swear i shoulda been born in the 60's. It just feels right.