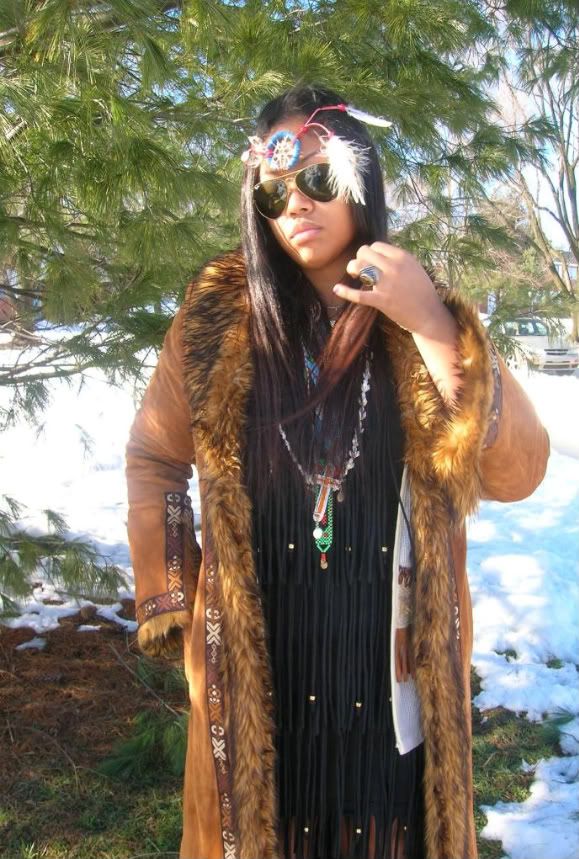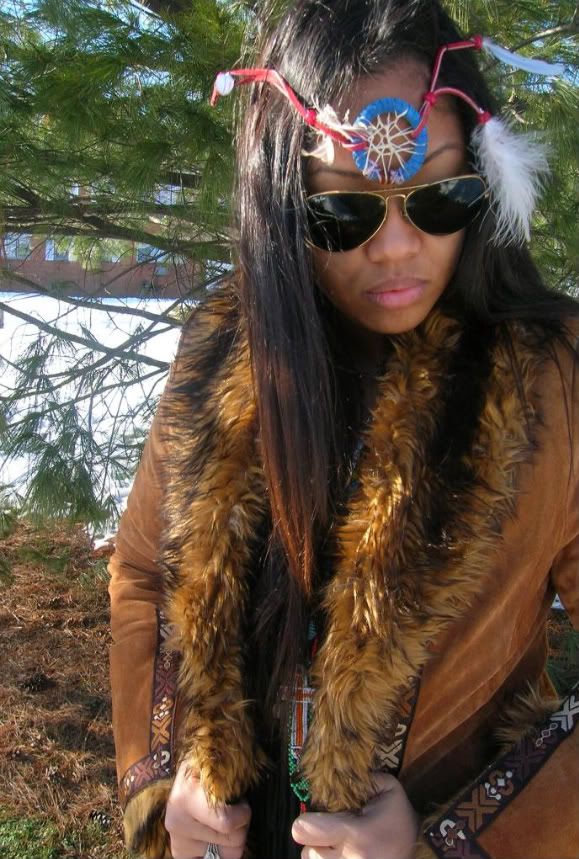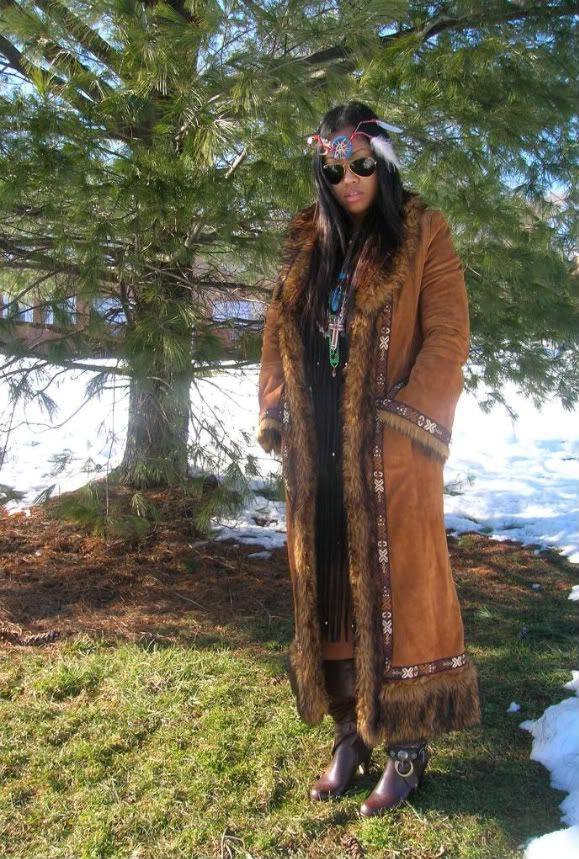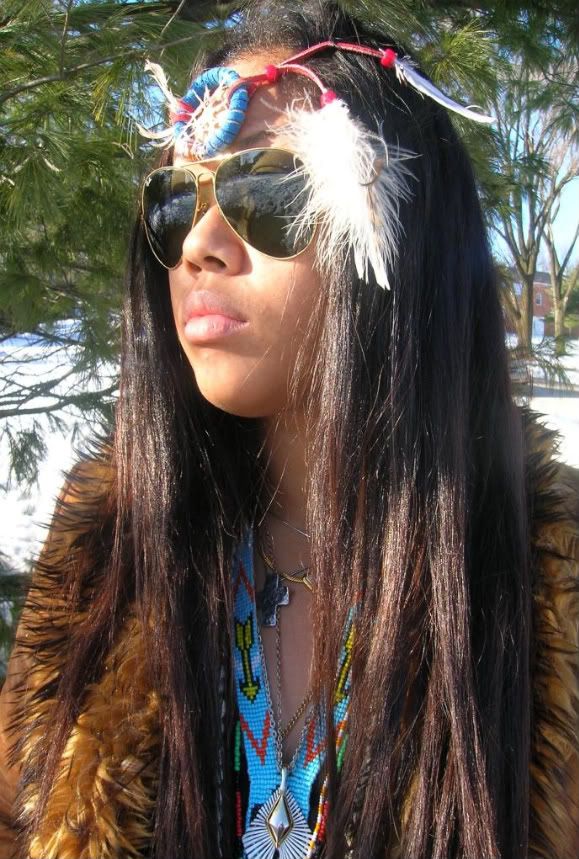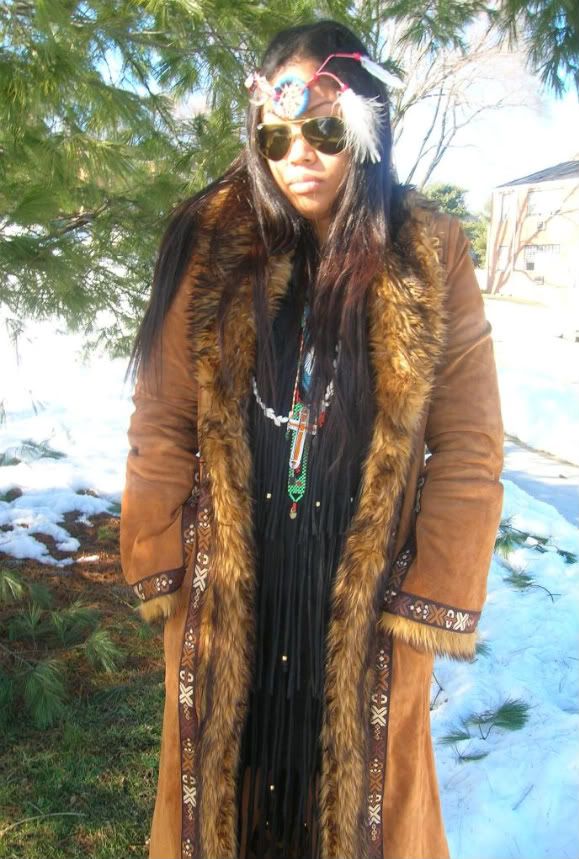 'love at first sight' is the only way to describe how i felt when i saw this coat. 55 big ones at a consignment shop. the most ive ever spent. worth it considering that it still had the tags on it. decided i
had
to do it justice by looking particularly hippie-esque. the dress is also vintage and one of my favorite discoveries ever.
these photos were taken over 2 weeks ago and they make me both happy and sad. happy cause they came out great. i wanna look like this all the time. sad because these are probably the last pics you'll see of me with long hair. that is of unless of course i find some mystery photos somewhere in the 11th dimension of my computer, which
has
happened.(that was a Julian joke...ha ha). but thats another story. in the last post i had a rod set done but now ive cut my hair and im a little sad but i promise to post new photos and talk about it soon. for now that is all. ciao bellas.