THIS WEEK'S SPOTLIGHT ARTIST/ARTISTS:




TELEPATHE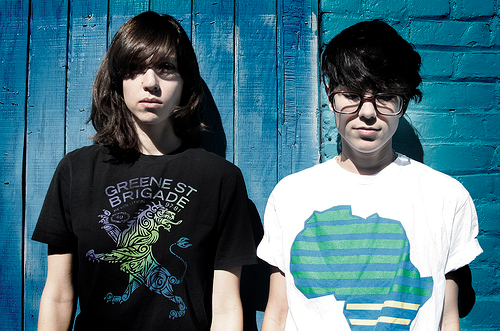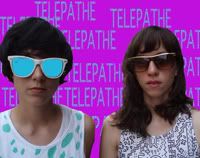 Telepathe is a brooklyn based band with two female core members (right) Melissa Lauirdais and Busy Gangnes. their mixture of electronica/sythn/pop and offbeat vocals are bound to infect your brain this year.



when live, their music is solely constructed using a solo bass drum and a synth keyboard in a performance thats sort of a cross between a DJ and a drummer girl.

formed in 2004 telepathe has released a number of EP's; Farewell Forest EP, Sinister militia 12", chromes on it EP and Devil's Trident EP released in 2008. signed with IAMsound Records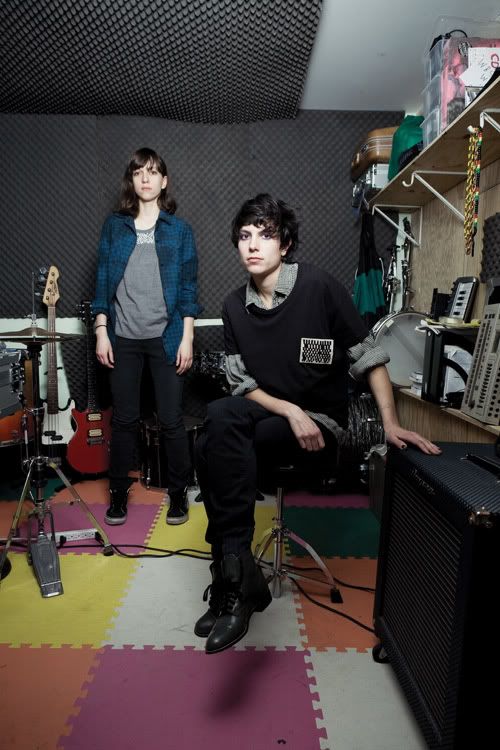 their first full length debut album

"Dance Mother"

produced by TV on the radio's David Sitek, is set to be released sometime this spring.

in addition to making me reclaim my love for dance music, these girls have me falling head over heels for their cooky laidback hipster style.


former romantic partners and members of the experimental prog punk group 'Wikkid' these girls have definitely made the right choice branching off to do their own thing.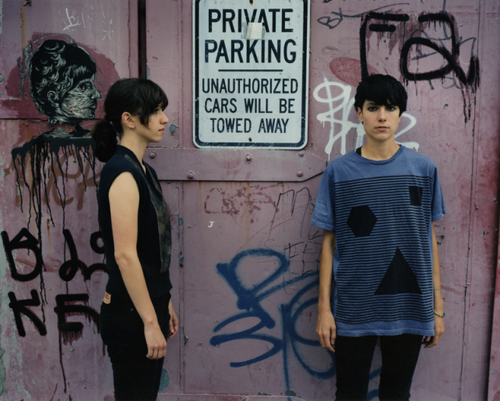 Watching them on tour with

Julian Casablancas

, Jan 15th at Terminal 5 in NYC, I found myself completely mesmerized by their whole performance as tame as it was. Even with the lack of extravagant stage settings they were able to hold my very tired attention amongst a sea of anxious

Julian

fans. Over the extremely loud side convo's and with strained ears i was able to catch two songs in peticular "chromes on it and "so fine" which were really catchy dance songs with cool back beats that had me singing along pretty quickly.

Their album "

dance mother

" is a mixture of different genres of music that take you up and down different streets of electric pop, hip-hop avant rock and a pyschodelic melodic detour along the way. there are moments here and there where you feel they have lost the focus, but overall the booming bass and enchanting rap-like vocals will have you wondering about the future dance-tastic possibilities.



DANCE MOTHER



myspace.com/telepathe
music video for "so fine"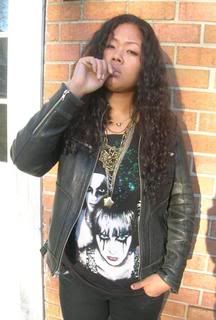 i live in this jacket.
yea i know my post was waay late but my computer wants to be stupid and so im in the process of getting a new one. bare with me. also ive started my job as a co-host on the all strokes podcast theonethatrocks.com. go check it out!!
angie