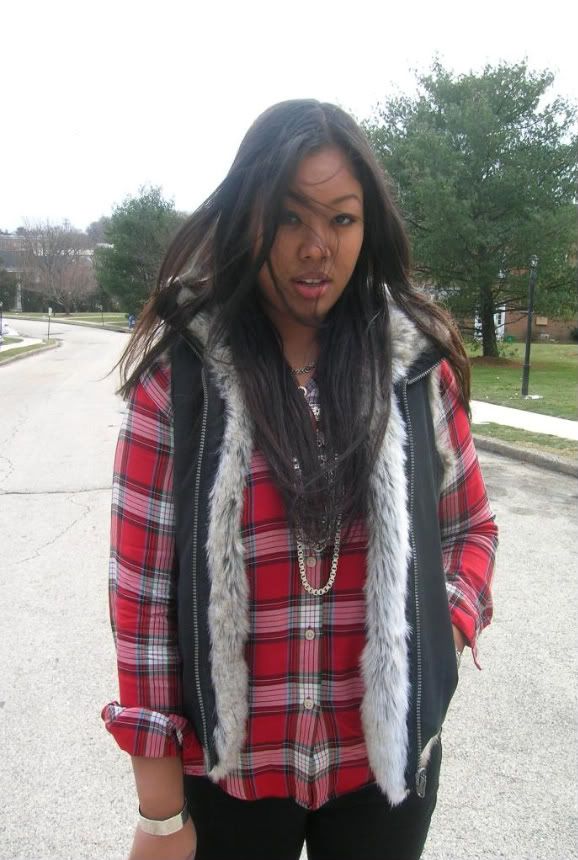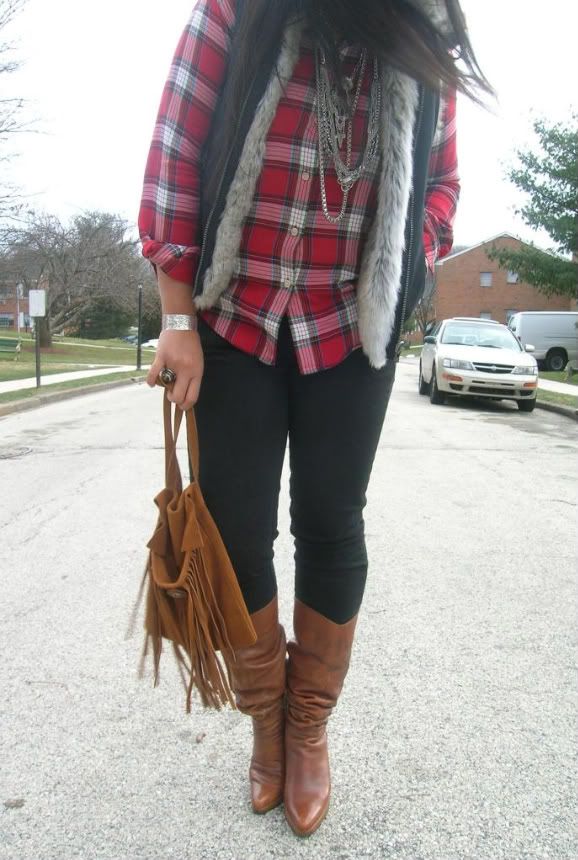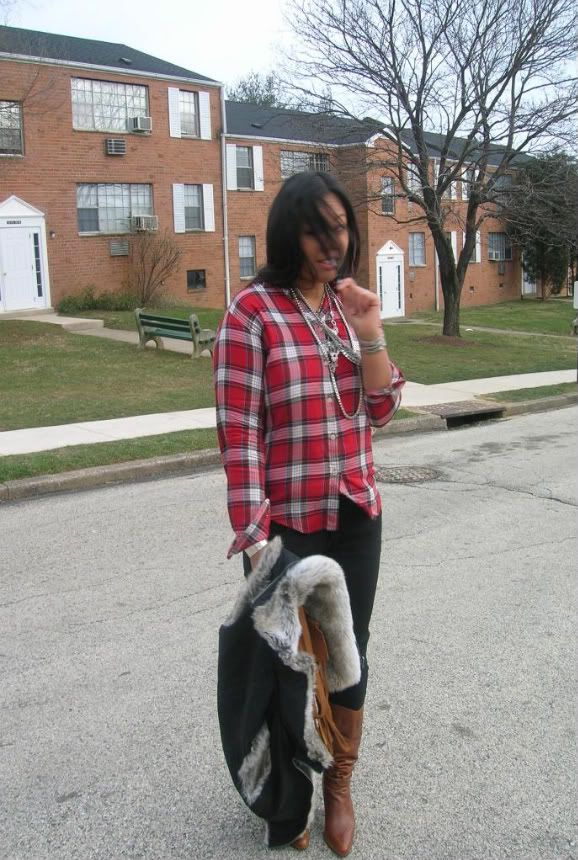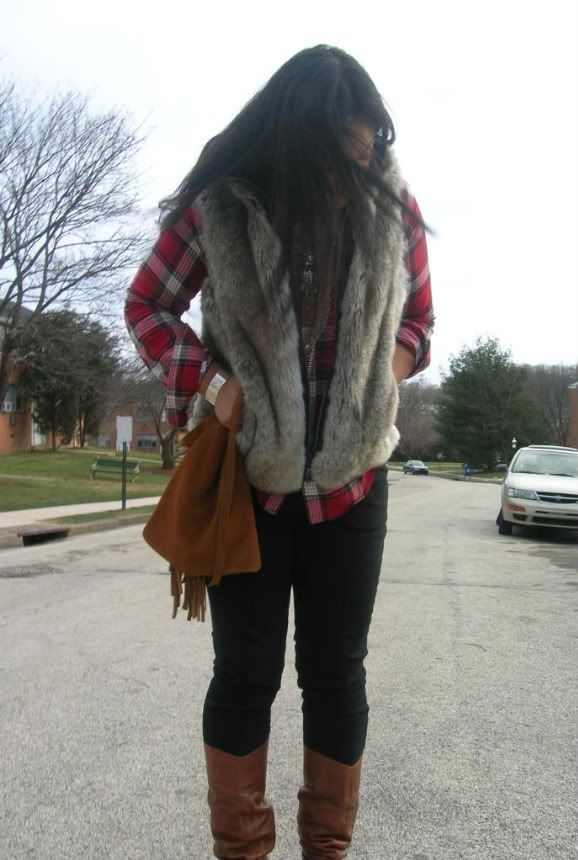 Gap Bag \\ Eddie Bauer Vest \\ Thrifted Boots \\ Forever 21 Necklace
So one of my new years resolutions is to take good care of my blog and post as often as possible. ive been doing really good lately and plan to keep it up. today was so stupid cold i almost didnt get out of bed. wasnt sure if takin pics was that important but im tryna start the year off right.

as i was getting dressed i discovered that my vest was reversible. i had been wearing it with the furry side out but after deciding that it made me look 10 lbs heavier i reversed it. now looking at my pics i dont think it looks that bad. which kinda brings me to another resolution: lose 25lbs.
but thats another post.