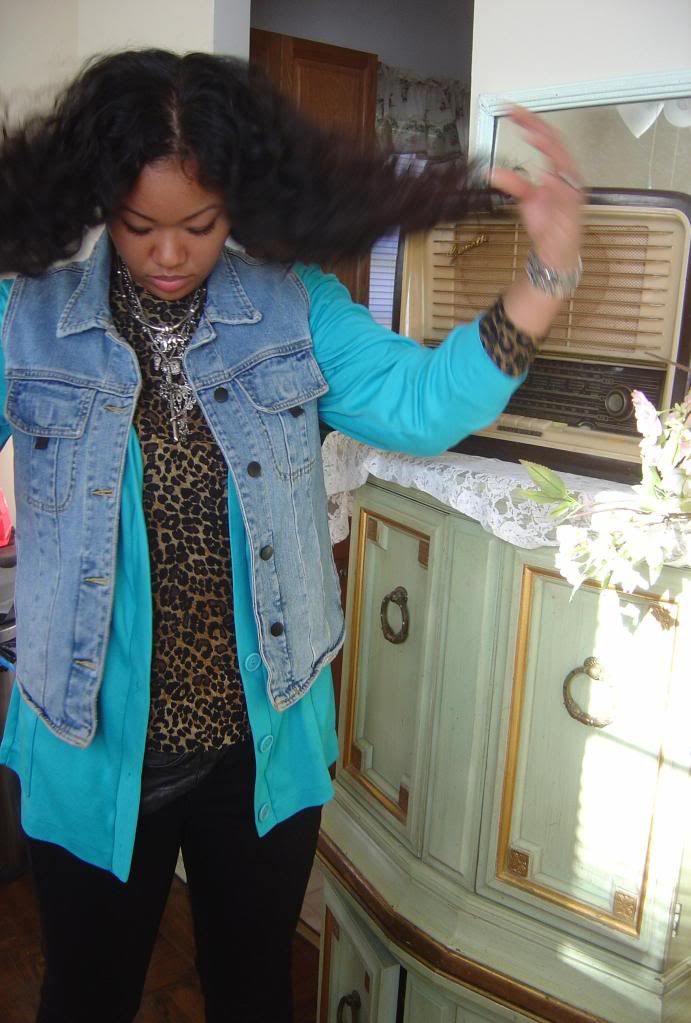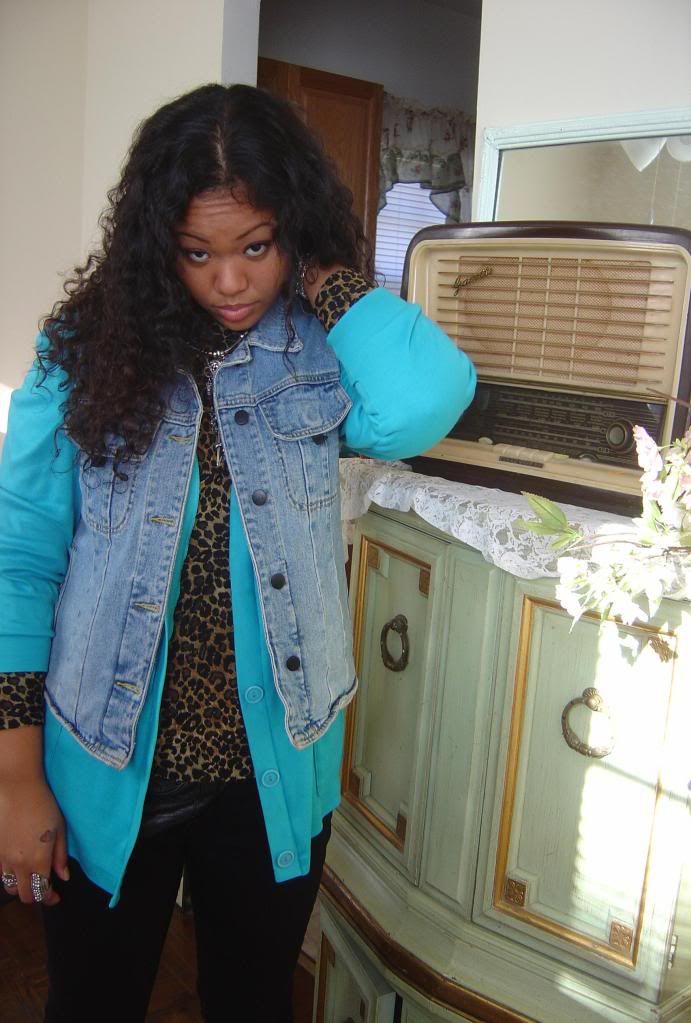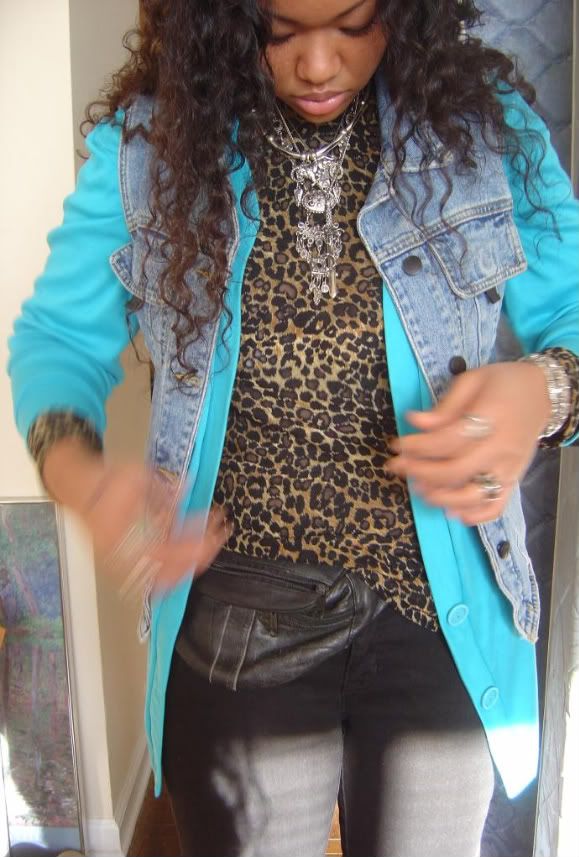 Vintage Cardi + Fanny Pack \\ Roxie Vest \\ Thrifted Top
ha! just read my last post. quote me: "one of my new years resolutions is to really take care of my blog and post as often as possible". ha! insert big giant gong to signify the immense failure on that resolution.
but i have good reasons......
these photos were taken jan 10th, exactly one hour before i went to his show. he was capping off his tour for his debut solo album (phrazes for the young) and when i heard that he was in town, a moving train couldnt have stopped me from going to see him. i quicky blew all my money on tickets 1 day before the show and made my way down there. after 2 hours of screaming, singing along and drooling over him in all his glory i had the opportunity to touch this godly figure when he made it a point to dive his arms straight into the crowd(which he does alot by the way). cut to me too concerned with getting a good picture, totally missed this monumental moment and managed to just barely skim the tip of his finger......... i left the show feeling broken and just utterly disappointed in myself not to mention unsatisfied. this was a once in a lifetime opportunity and i blew it.
this is the moment when my usually non-spontaneous self decided that it wasnt enough and that i had to see him again and redeem myself.......so still in a julian daze i bought tickets to the last show of his tour (jan 15th) and stalked him all the way to new york!! clearly i was under his spell.
i killed myself to make this trip happen. left work thursday night packed my 'fanny pack',hopped on the bus and train at 6 am and arrived in new york at 10:00 am. after spending most of the day waiting in line freezing my piggies off and wondering if i was seriously losing bladder control, i got in there front and center and enjoyed his concert for the second time NEW YORK style.
then, after a life changing moment( which i'll explain in my next post) my sister and i hopped on the 3:15 am bus back to philly and made it home just in time to get one hour of sleep before going straight to work where i spent most of the day looking and feeling like the living dead. this week has been such a blur of concert hopping that i can barely get my barrings. but in the end it was all worth it and i redeemed myself beyond my wildest dreams......... i think ive finally come out of the haze of what happened and i was able to bring myself to blog again. concert pics a'comin........
this story is to be continued....