so being a musician and loving music with a

sick intensity

, ive decided to start the music portion of my blog..... NEW MUSIC MONDAYS!! this is where i will spotlight any up and coming bands that i believe have the goodies to becoming big fish amongst the sea of drowning guppies.




so, here's to an awesome 2010 of awesome music!!


its an all 'strokes' based podcast where i have a new music segment called "whats that sound" and my co-host and i discuss all things "THE STROKES".
IF YOU'RE A FAN, SUBSCRIBE ON ITUNES AND SPREAD THE WORD!!

but first heres

pt 2

, the final chapter of

jonesing for jules

............

this is where it started...........jan 10, 2010. all i could think was protect these with my life.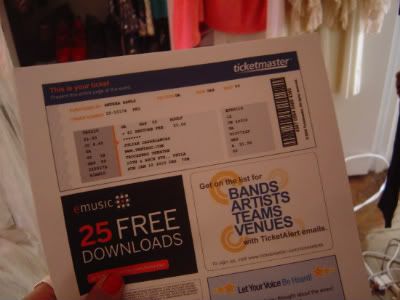 and we're off!!


the trocadero in downtown philly. i loved seeing this as i pulled up. the butterflies began.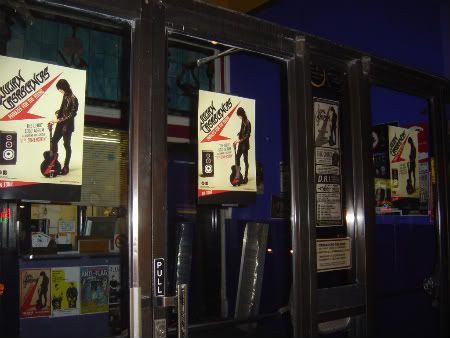 the happy freezing faces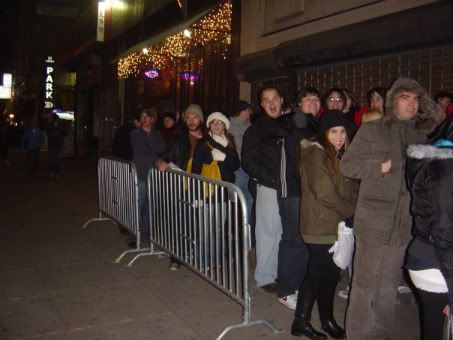 finally inside, waiting for him to come out and lookin waay to happy. sorry dear sister, my head is so bigg.


and there he was (tall drink of water he was)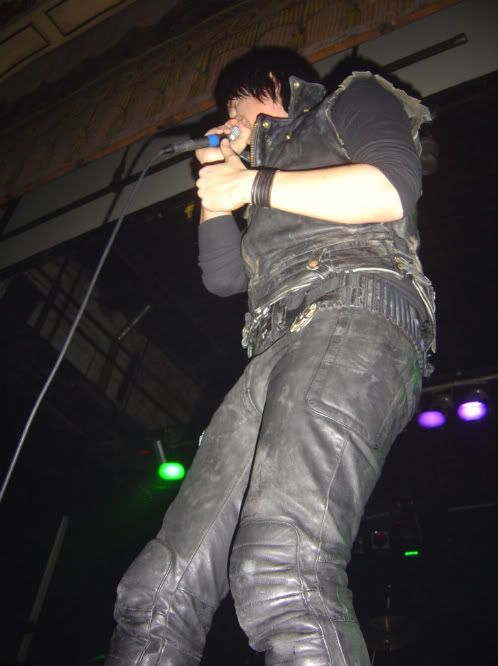 he was sooo fucking close!! look at the detail!! soon after his show ended waay too fast for me and then suddenly it hit me: " i love him"!! ( said in a very dramatic, old hollywood kind of way)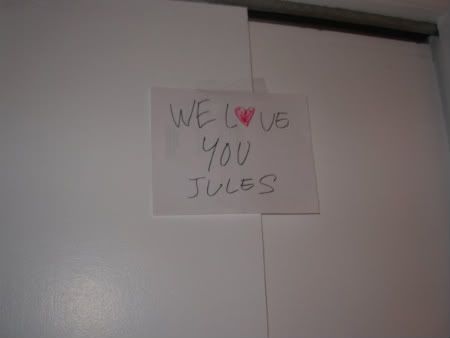 so 8:30 am. jan 15th on the bus to my baby...haha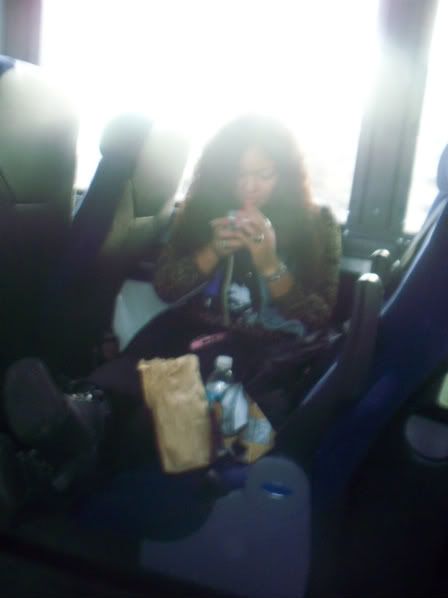 where the fuck am i? is this the terminal 5? (cleverly concealed but yes it was)


enjoying a *cough* very *cough* tasty mean at the subway down the street from terminal 5. the people there sucked.( as did the food. 16 bucks down the drain)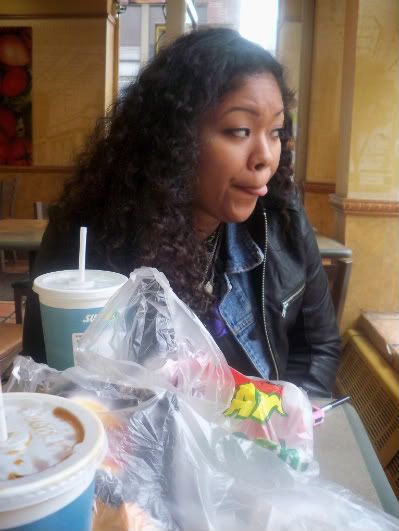 do you like my sock gloves.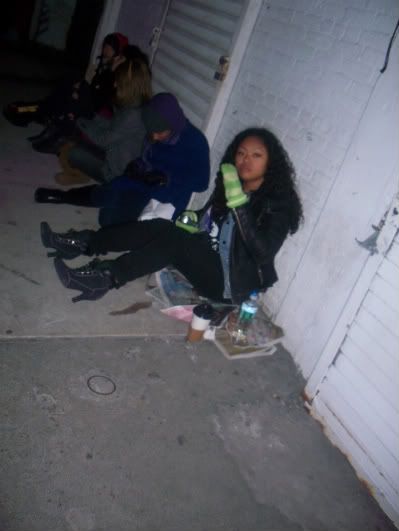 dont know whats wrong with my face but concert buddies are the best.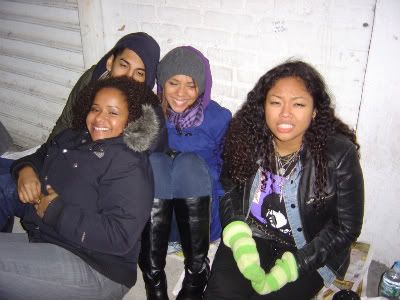 they make sitting in the freezing cold an after thought. time flys.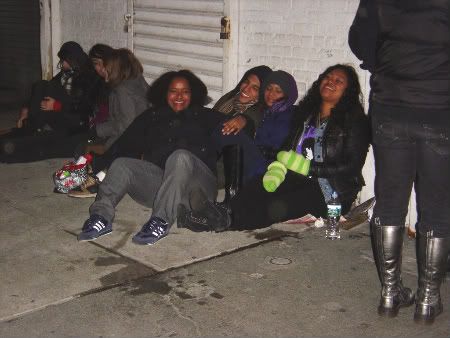 thank you sooo much!! coffee!! im sleepy and cold...ahh my hand is soo warm now. relief.


starting to go a tad crazy by the 7th hour in line.


trying to keep it together....lol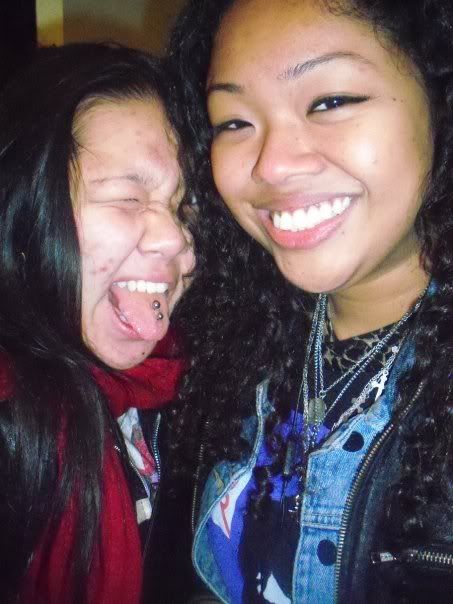 finally inside the infamous terminal 5 ( this is the back where the bar was, where i never set foot for fear of losing my front and center spot)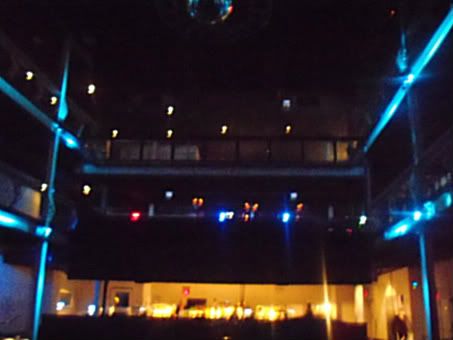 the 1st opening band was Tan lines....... not everyone was diggin em. but they werent half bad.


the 2nd opening band was Telepathe. they quickly became one of my new favorite acts to look out for...........thanks jules!! (ill feature them soon)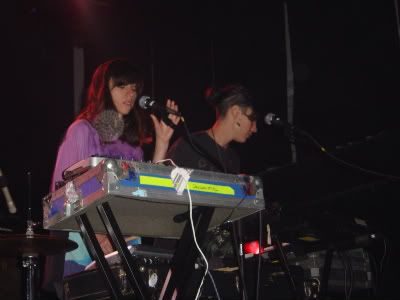 and finally the man of the hour.........Julian Casablancas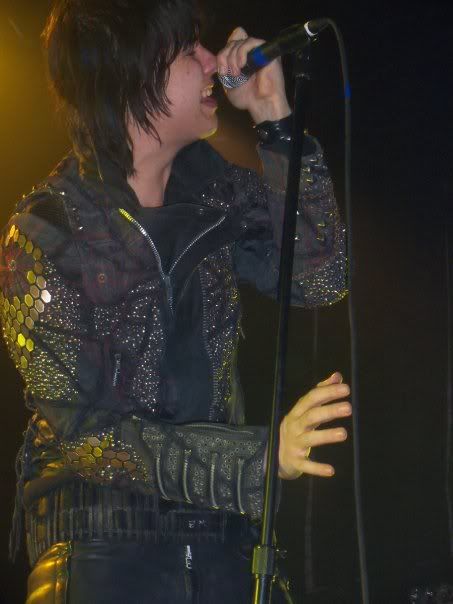 omg.......................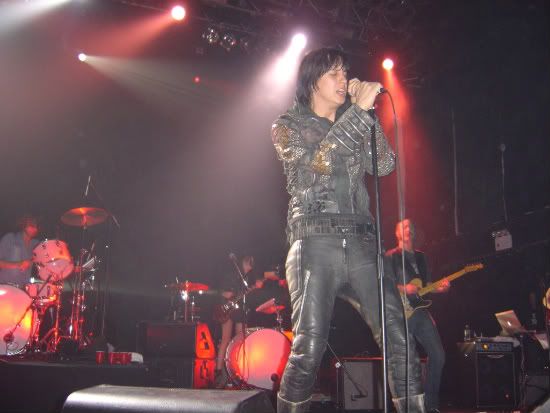 i love him....sigh.. dance for me baby......


sing it to me baby..................


his stage presence is freaking ridiculous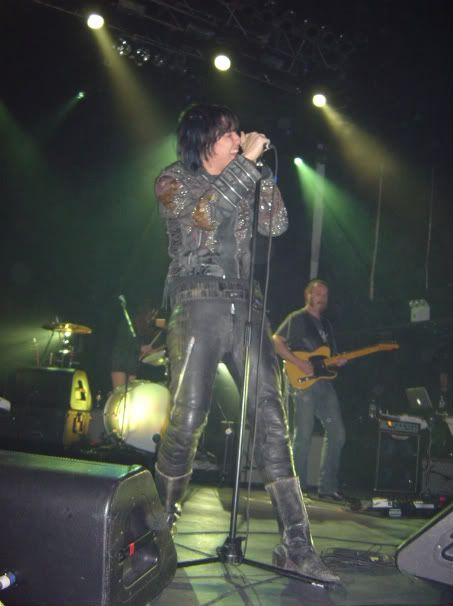 the eye of the tiger..... i only have eyes for you too jules! lol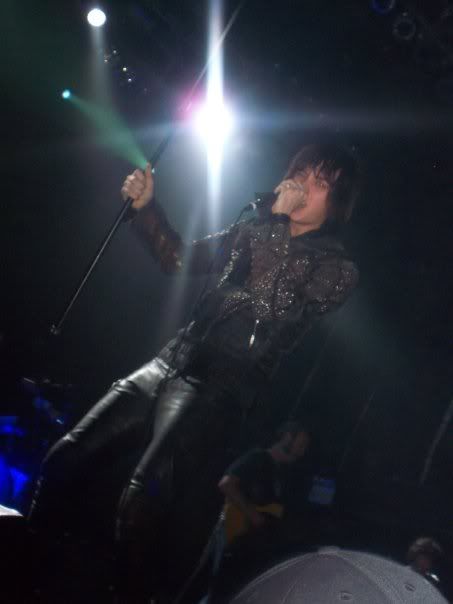 within seconds after takin this pic he threw that mic stand into the crowd!! can you say "move bitch, get out the way?!! the crowd went wild. chickens and corn... lmao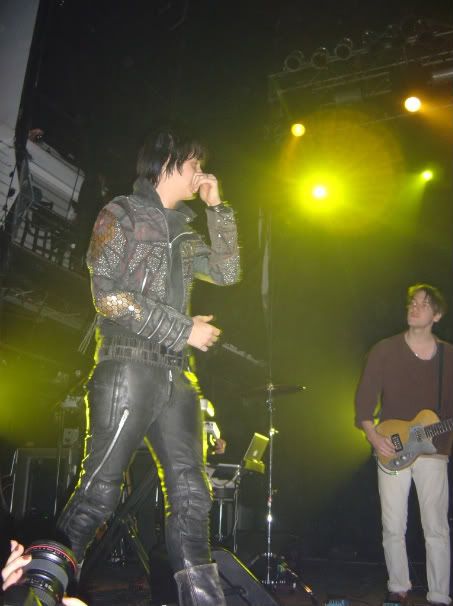 his jacket.......... * pupils dilate*


and the show ends and once again i was left feeling broken. so.............
waiting at the back entrance for a chance to meet him....(you can see the intensity on my face)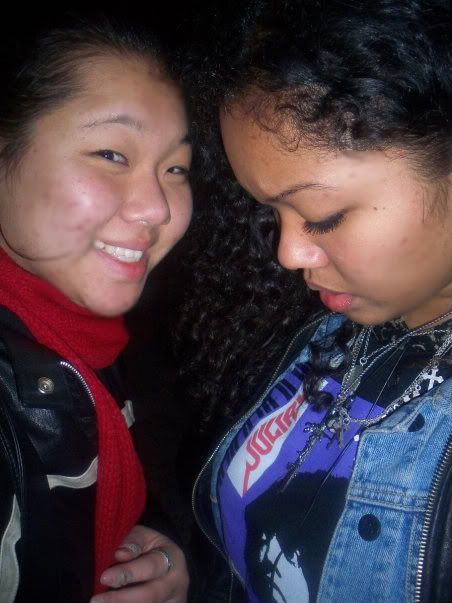 there he is!!!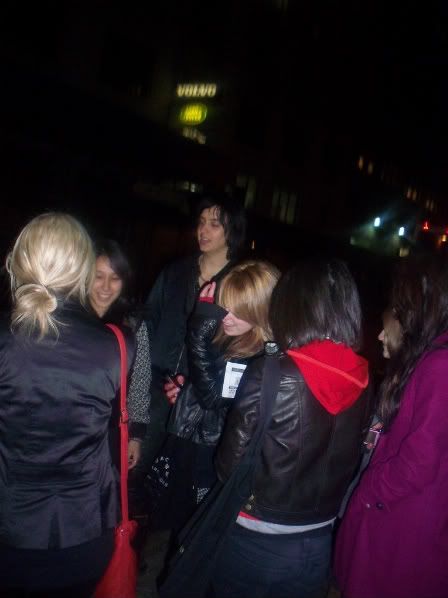 look at him mingling with the common folk...


he was soo nice. he came right over. i asked and he signed my setlist....(that's not my hand)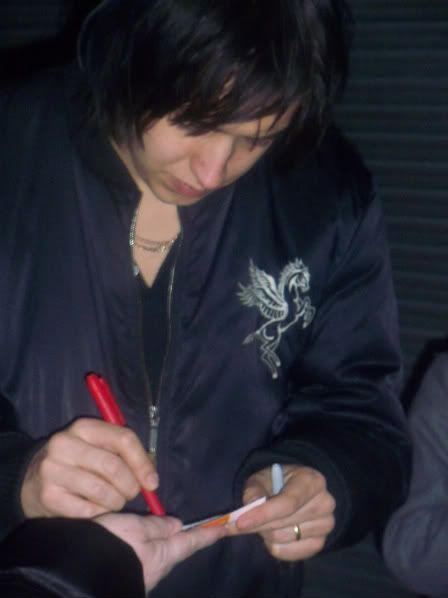 and voila. proudly on display now on my bedroom wall..... :)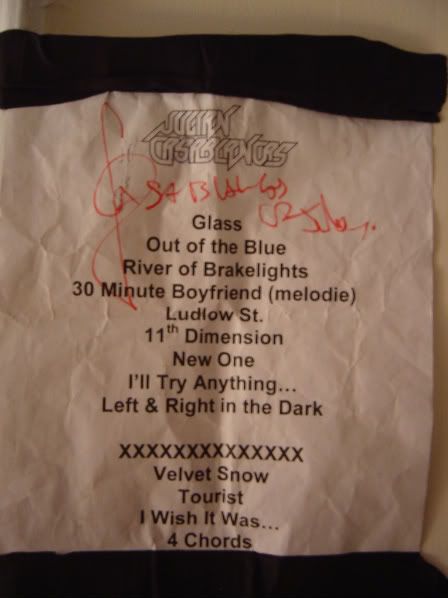 and then......the moment when my life became complete.......hes touching me....ahhh!!


never gonna wash that shoulder ever!!

and there ends my journey....................
no matter how your heart is breaking, if you keep on believing, a dream that you dare to wish will come true......(cinderella ha!) ( all of this to prove i had good reason for my two week blog absence....HA....)




im not being bias; but this man is GOD!!

he sings lead vocals for the greatest band ever.....THE STROKES and this is his debut solo album:

PHRAZES FOR THE YOUNG




its definitely a departure from what us 'strokes' fans are used to hearing from him. The Strokes are a garage rock revival band with mainly an electric guitar based sound. where as julian's album is a mixture of keyboard synth, a little guitar, a little bit of country and dare i say a pinch of "pop". something i would never expect coming from him with his hardcore rock image. I think that we have our ears so trained to what is popular that when we hear something that is so different our first reaction is to reject it. this is one of those album's that might make you rethink what is cool. after a couple listens and 2 live shows i can say wholeheartedly that this album is one to add to your mp3 players. the lyrics really shine through.

key songs "out of the blue", "11th dimension" and "left and right in the dark". if you are not familiar with him i suggest you listen to "glass". this song has a more universal appeal and i think its quite possibly the best song on the album. there is also, as a bonus track, a cover of Jimmy Fallon and Horatio Sanz's christmas song "i wish it was christmas today", which in my book makes him the coolest rockstar ever for recognizing the genius in this little song.

here is his first single 11th dimension......the video rocks and just seals the song in an futuristic nutshell. i love the idea behind it. but if your not into all that just listen to the message.
'forgive them, even if they are not sorry'.............




praising the phraze. i love my jules tee!!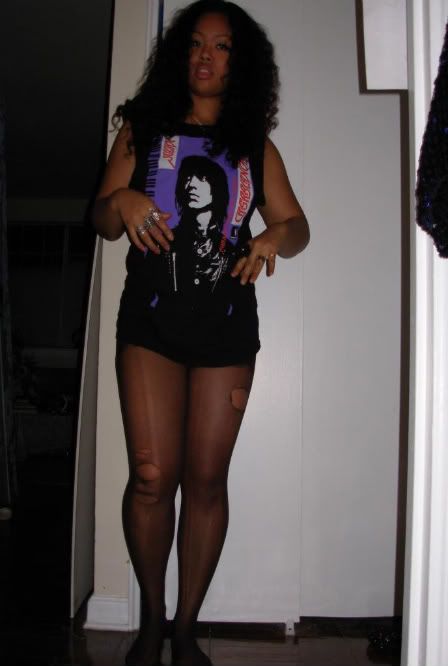 look at that sexy mama..haha. okay okay. i kid i kid. thats it for me chickas and chicos...later days.....
wow, this blog really took patience with my Attention Deficit ass...lol


<3angie div="">3angie>