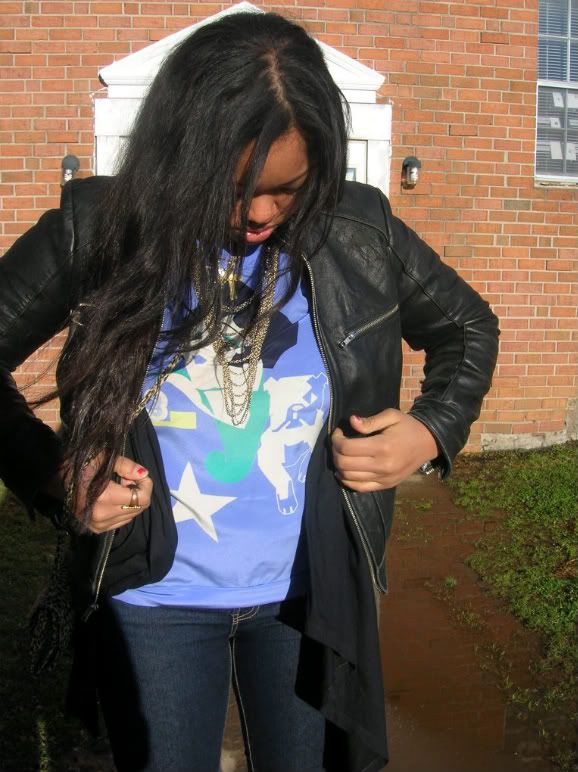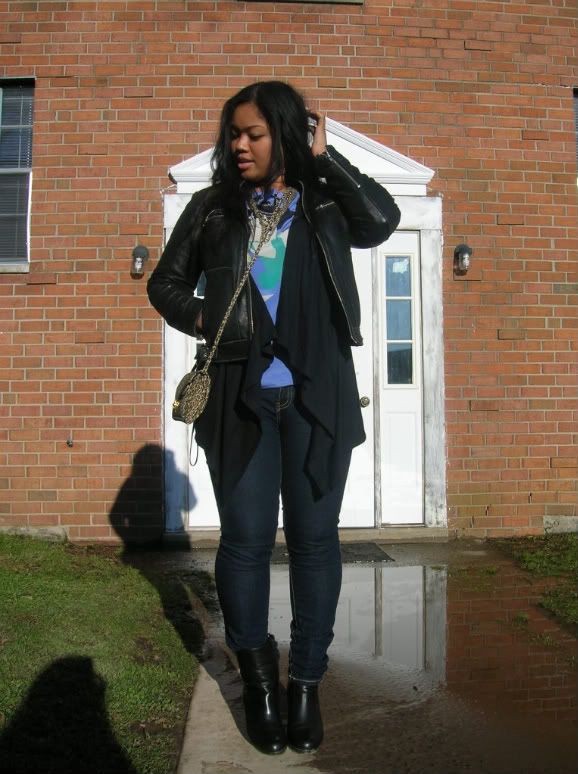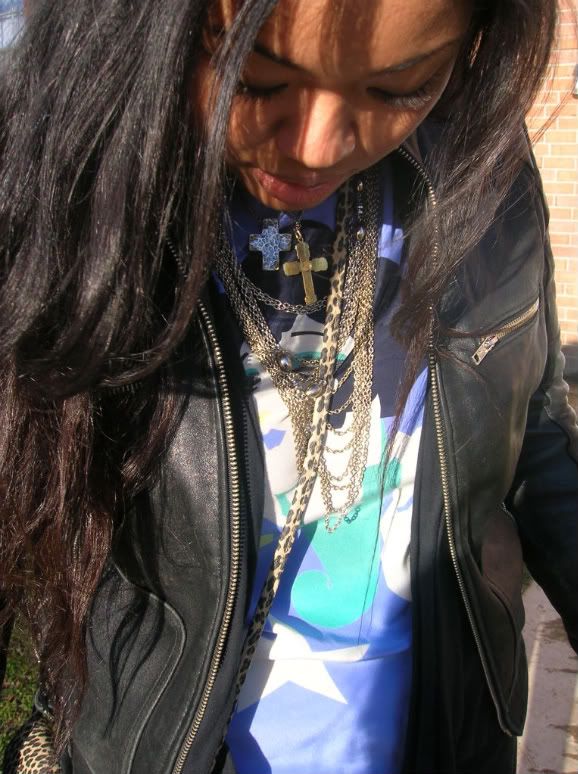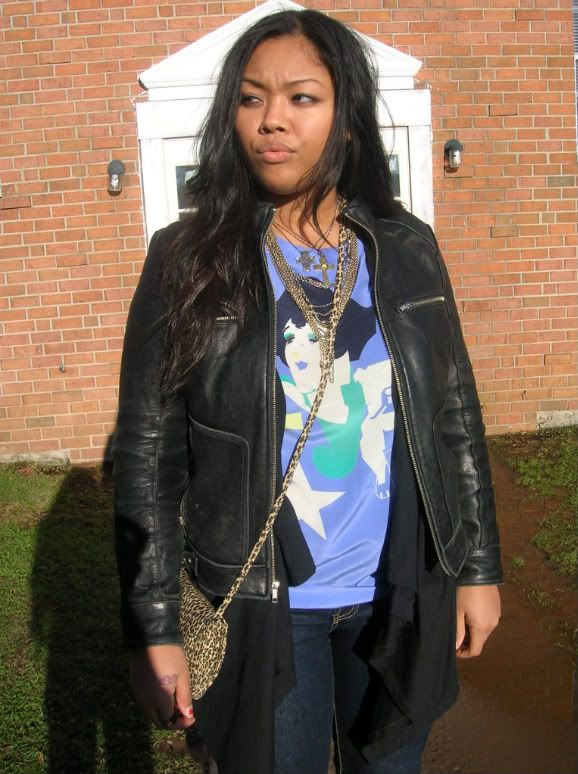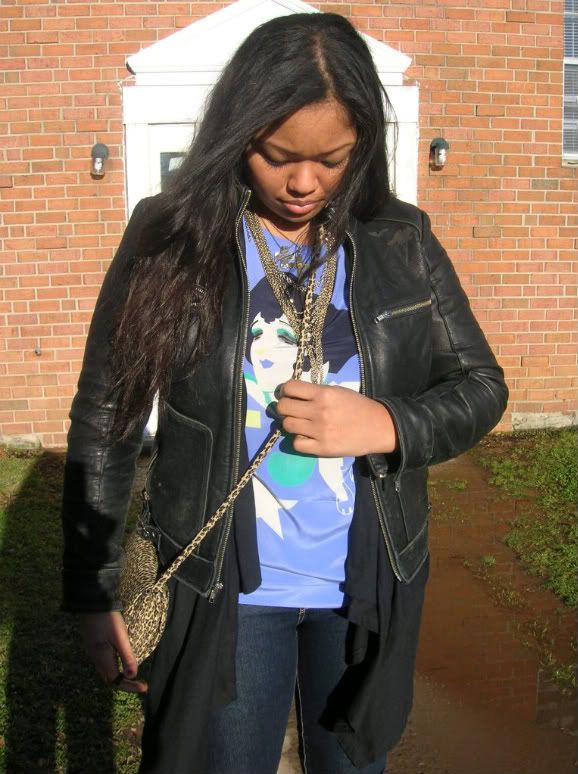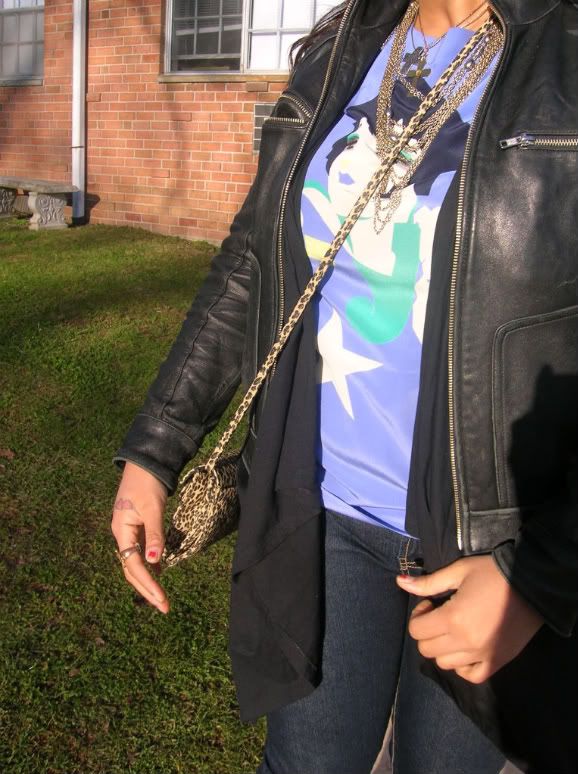 Vintage Top \\ Thrifted Jacket + Boots + Bag
She keeps going and going and going....................
me and my crazy sleep habits. im either sleeping in

waay

too late or not sleepin at all. problems. by this time in the day i had been awake for 30 hours straight, starting to lose my mind and slowly but surely realizing why sleep is so darn important.



in case your wondering, yes this is the same shirt i wore not that long ago and the same shirt i have on in my header and also my profile pic. i love it so much i don't even care. i think its the neon color or maybe the abstract drawing of what seems to be some famous rocker person that i cant seem to figure out for the life of me. who knows. what i do know is usually i wouldn't dare do a repeat on a piece for at least a month. but this has been my 'go-to' outfit of late. when in doubt i throw this sucker on and suddenly all the fashion planets align and somehow all is well. but of course after this post ill have to put it to rest for a while. but oh how i will miss thee, blue vintage shirt.