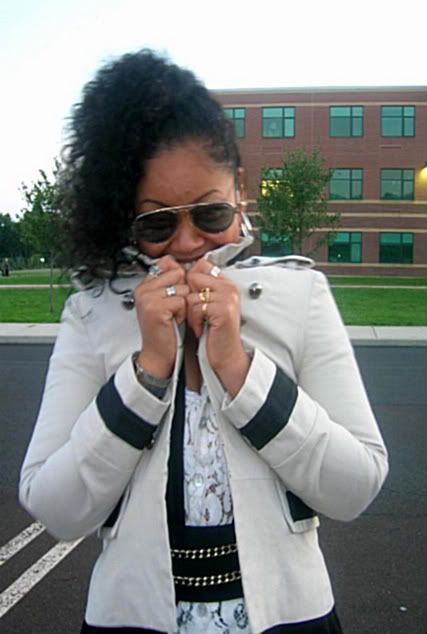 Newport news jacket \\ Vintage Lace Cardigan \\ Ann Taylor Belt \\
Yay, fall is officially here. now i get to show off my jacket collection. sucks that it will be done with such sucky picture quality. if its even slightly dark out, my pictures come out blurry. since my camera is still on the fritz..... those who wish to donate to the "angie needs a new camera fund" please do.....lol



To the persons sweet enough to wish me luck in my search for my beloved jacket......thank you!! it has been found and safely brought home. it was clearly fate that i showed up at work just in time to stop a customer from buying it..... AND i was 10 mins late!!! i went a whole 4 days without my jacket and i thought i had looked everywhere.
Talk about meant to be.