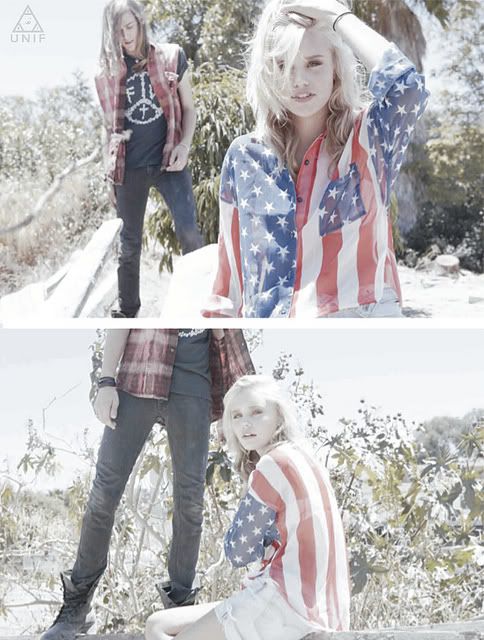 Since the 4th of july ive been obsessed with all things red white and blue. This UNIF shirt is the topper. It looks so breezy and light. Its utter perfection. Unif is a clothing brand run by the dream team couple Christine +Eric.
Christeric
is Christine's blog which features her sometimes wearing their clothing and is one of my all time favorite blogs. If you arent following you're seriously missing out. They have beyond awesome style. Check out UNIF'S full collection
here
. Also check out their other line
PLAY ME JEANS
.