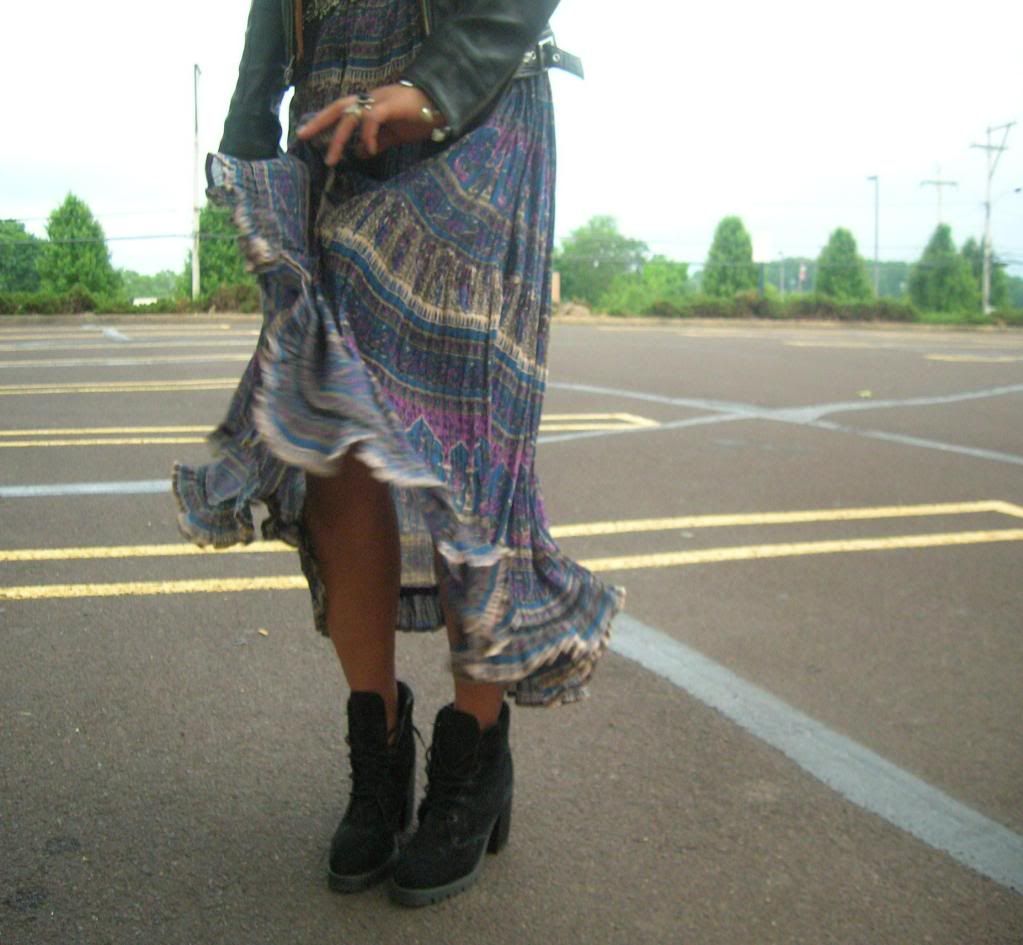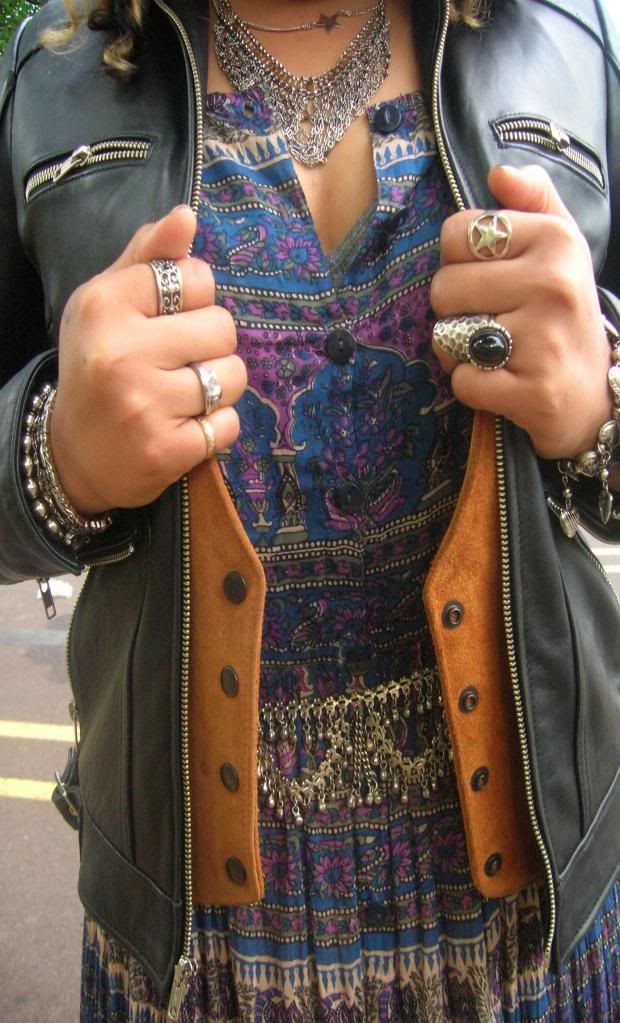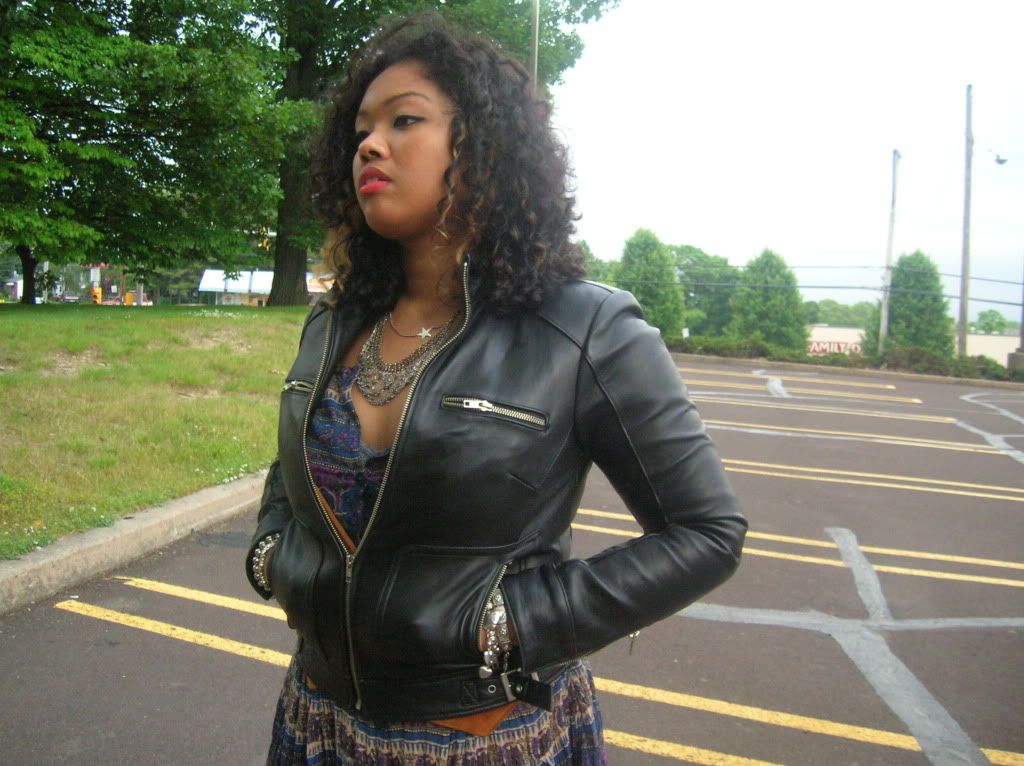 dress: vintage
vest & boots: vintage
leather jacket: wilsons


I am very rarely in a dress although my closet is full of them. Some dresses are just too gorgeous not to buy. Lately a dress is all i want to wear. I had been searching for a dress exactly like this for a while and then it appeared. It is slightly oversized but so so comfortable. I plan to start embracing my newly cleaned out closet and showing those gorgeous pieces of fabric the light of day.