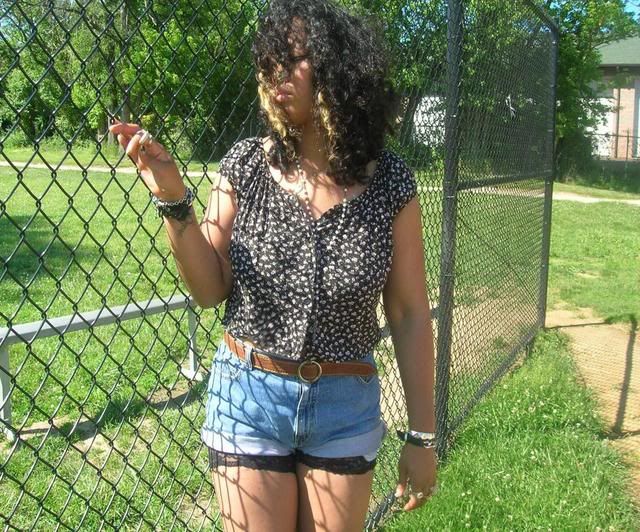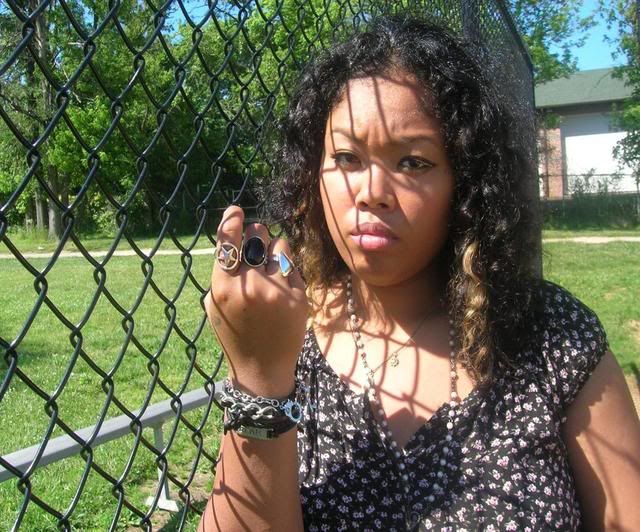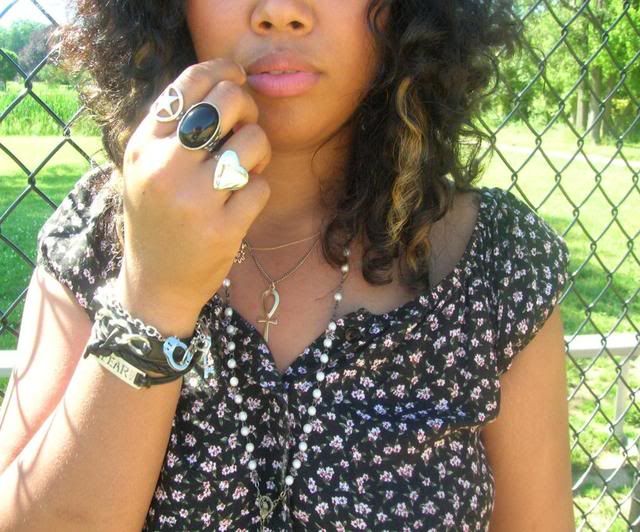 vintage everything
silver rings and bracelets: claires
rose ring: f21
gold cross ring: vintage
this is me going a little soft. pink blush and lipstick.....cute little flower crop top ( my fav piece right now)... its all very girly.
i like to alternate between lookin like a tough as nails rocker chick with lots of leather, ripped jeans and cropped tops to lookin ethereal with pieces like flowy shiffon 'water lady' dresses that are drape-ish but make you feel all goddess like. its good to know whats your sort of signature style is. its keeps you from collecting things that
look
good but arent you. i have been a victim to this mentality.... up until yesterday my 3 closets were 70% me and 30% who knows. even after my major wardrobe makeover (say that 3 times fast) there was still shit in there that i never touch. such a waste of money and a crazy waste of space. not to mention the un-nescessary weight on the rods which caused them to broke on me a month ago. hence the impromptu second clean-up. i can still hear the maintenance man's response to my question:
"am i gonna have to pay for this... since it's technically my fault"?
....
" um i dont know...this has
never
happened before!"
eek! hopefully i've learned my lesson and will try to control my shopping after this
very
rude (and loud) awakening/
WARNING
!
later