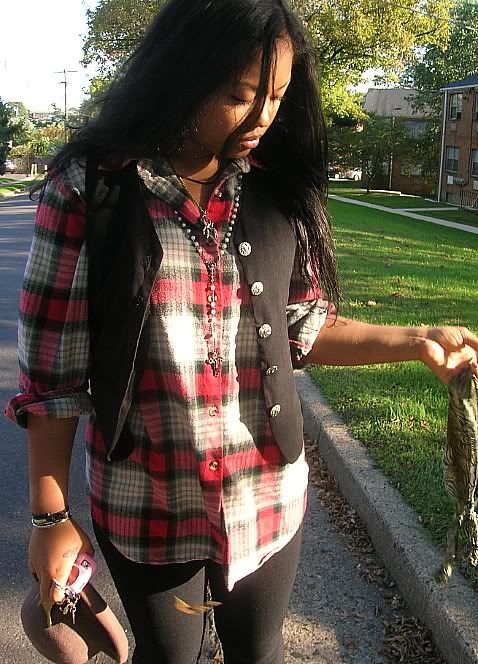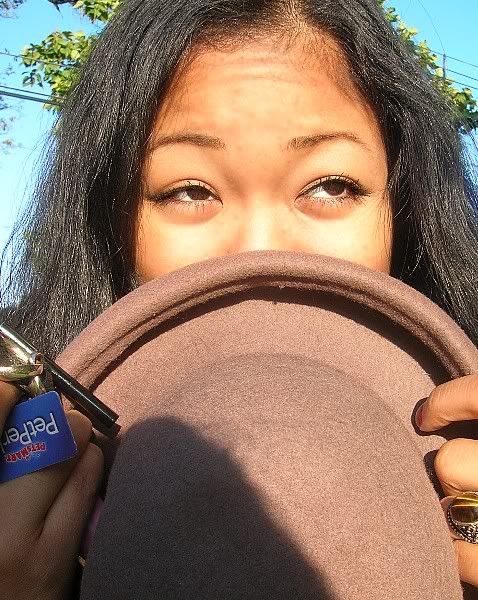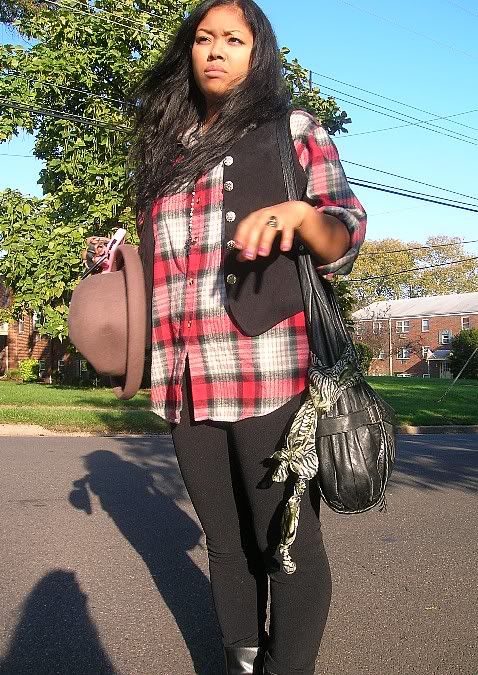 SO IM OFFICIALLY ON VACATION FROM WORK FOR A WHOLE BEAUTIFUL WEEK N SO FAR MY PLANS ARE CLEANING, SETTING UP MY NEW CANOPY BED AND TAKIN PICS .........KINDA EXCITING I GUESS..LOL...OH WELL, IVE GOT TIME TO DECIDE. DOING NOTHING ISNT BAD EITHER. IT ISNT BAD AT ALL.

wearing vintage mens shirt, vest, tights and hat. boots unknown.


on another note check out these "freakin awesom" chanel booties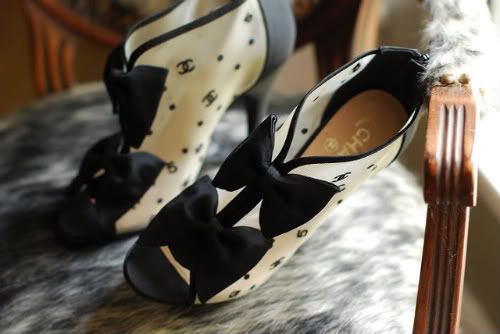 i spotted them on someones blog and started drooling.if anyone can tell me where to get them i will be forever in their debt and add them to my daily reads. i already checked chanel.com. no luck. PLEASE HELP!! SHOUT OUT TO MY GIRL LAUREN, IT'S HER BIRTHDAY TODAY!!! CHECK OUT HER BLOG N WISH HER HAPPY BIRTHDAY WILL YA!!!

oh and speaking of birthdays, this is a photo of me and my sister felicia from oct 9th celebrating both me and her boyfriends birthday. i totally forgot to post it.


everything we're wearing is vintage. the dress she's wearing was actually twice her size and totally outdated but 2 hours before the party i sewed it down to size WHILE she was wearing it!!! you cant really tell but the whole dress is covered in sequins so it was alot of work trying to keep everthing in place while trying not to stab her with the needle. lol. but in the end it came out awesome. such a crazy night but we had so much fun.

ALRIGHT ENOUGH TALKIN. YOU GUYS HAVE A GOOD WEEK. HOLLA BITCHES.

x