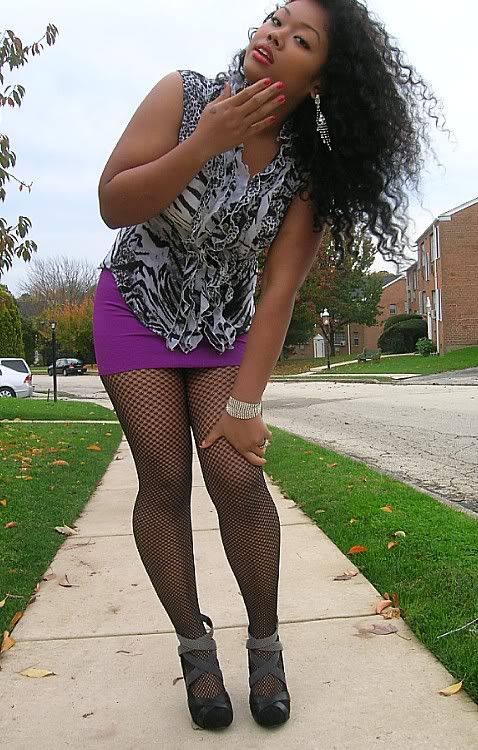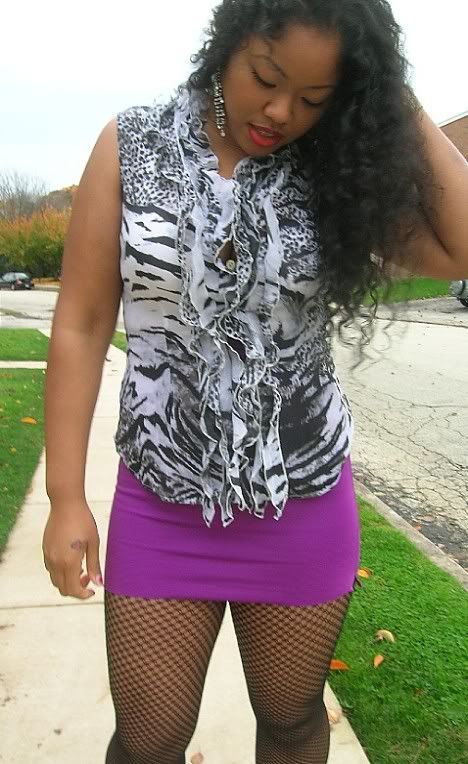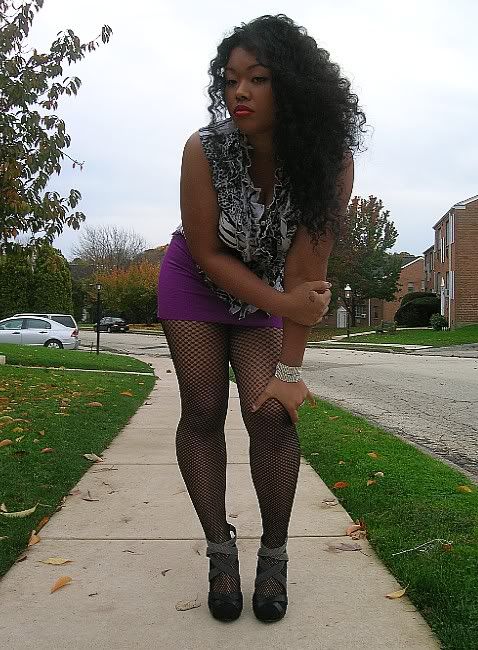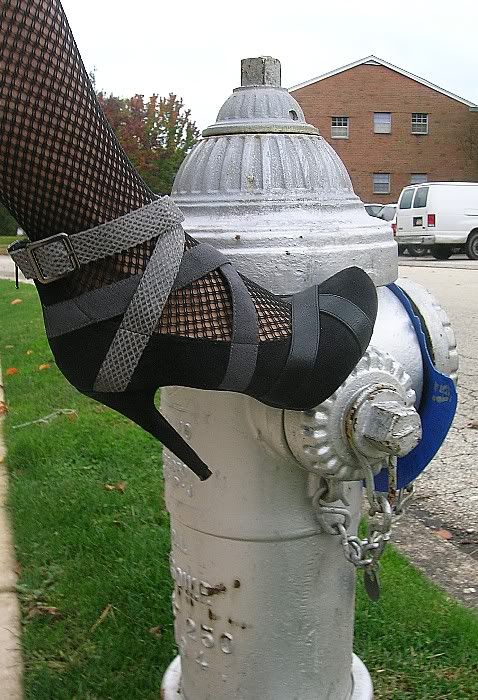 Vintage Dress \\ Thrifted Blouse \\ DKNY Tights, Go Jane Shoes \\ Vintage Choker Worn as Bracelet \\ Forever 21 Earrings
hey guys. its been forever. i have good news and bad news. GOOD NEWS: ive moved into my new place and its faboo. i couldnt be happier. BAD NEWS: for whatever reason, i wasnt able to transfer my internet service to my new place so i had to cancel it all together. thats why it took me forever to post. ill be posting only on sundays now until my new service starts (courtesy of my bf/photographer.... love ya chick).
anyways, enough about that. something fashiony......... i love the way spandex minis look with just about anything. i think they look good on anyone. this is actually a dress but it served its purpose and gave me alittle warmth.