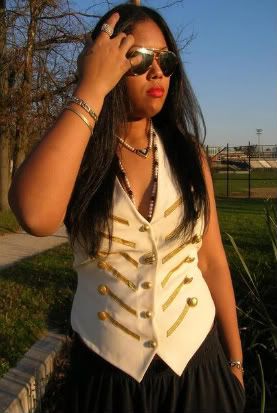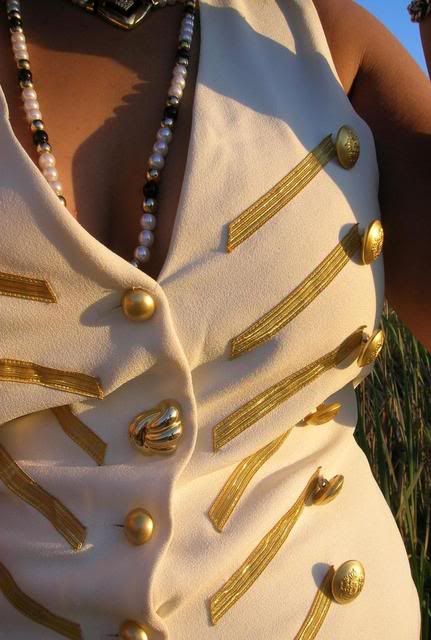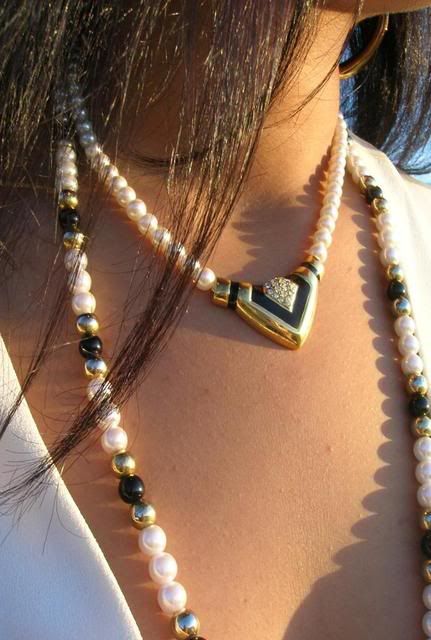 Vintage Everything
My mini homage to MICHAEL JACKSON's style.

7 Things im sure you don't know about me:

before fashion, MUSIC is my first love. im a singer/songwriter and its forever been my dream to be a famous musician.i love the arts and entertaining. i draw and am a pretty good dancer. i can and am in love with playing guitar and piano. i own 7 guitars, 2 keyboards and a violin. my master plan is to one day learn to play every musical instrument.
if i dont make it as a singer, my second career choice would be like a stylist. i love make-overs. which is why im currently registered at the paul mitchell vision academy. i start school in january. got to have a back-up plan.
i get asked at least 3 times a day what my nationality is. im half korean and half african american. im the oldest of 5 kids. my 3 youngest siblings are full korean.
i love animals. alot. so much so, i became a vegetarian 5 years ago. i used to love drugs. alot. but now i love my veggies and im a big health nut. i take vitamins everyday.
i have two tattoos. two hearts on my hand and a hummingbird on my wrist. i plan to get at least 3 more. i love all ways to express your indiviuality. i just choose to do it with tattoos and piercings.
i love accessories. i own over 100 purses and 150 pairs of shoes. i have 3 closets and still not enough room. i really need a mansion.
lastly, im a really nice person, my favorite colors pink, im tragically and secretly anxious, im 26 but act like im 12( sometimes), i hate my feet, im always late, i hate rude people, i barely drink and i dont smoke, im still lookin for mr. right and IM OBSESSED with the strokes and lead singer Julian Casablancas. he is GOD!!.
Vintage Jacket \\ Gifted Top


i love the colors in this outfit. the vintage jacket was just a little big but it still worked. im in love with my new shoes from gojane.com. i love this site. cute, good quality shoes at cheap prices!





x