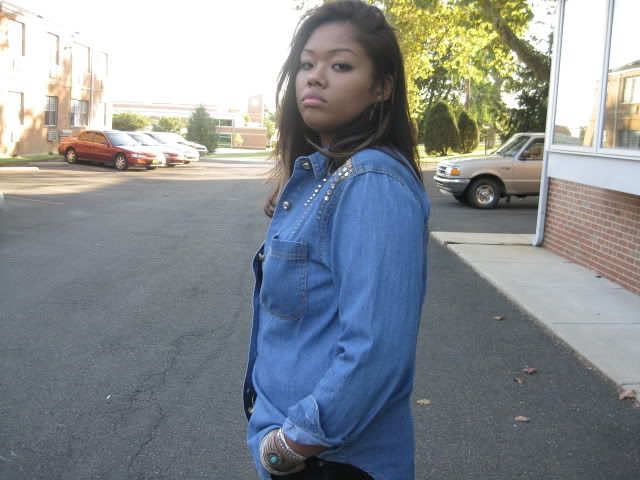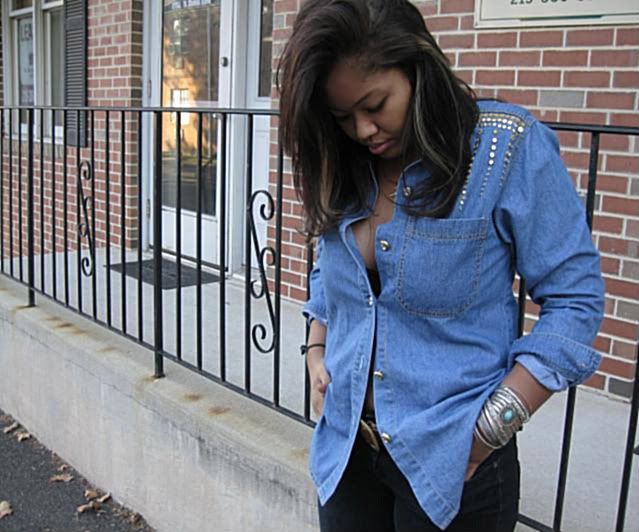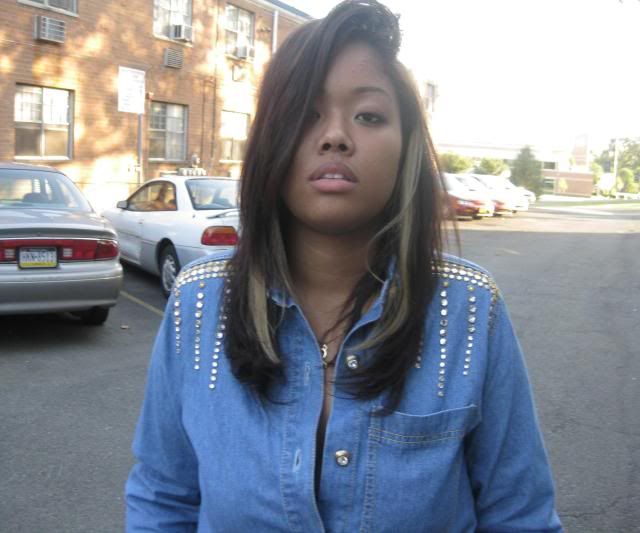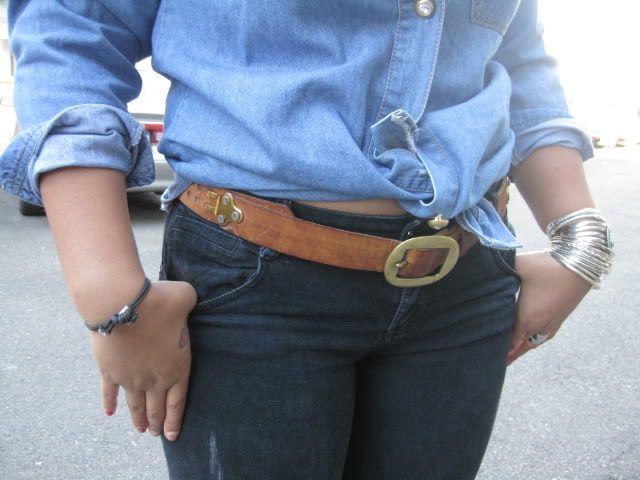 (Vintage denim button-up, Forever 21 jeans ripped by me, f21 fringe boots, vintage belt& bracelets)
Recently pulled this shirt out of my massive D.I.Y project pile. Im a packrat and i am also cheap where it counts and i never throw anything away. I keep parts of jewelery to fix new items and i keep old clothes for the material and buttons. I had originally purchased this top with the intent to strip it of these unique gold studs. Today i was convinced otherwise. I like the cowboy feel and seeing how im starting to let the trend of broad shoulders grow on me( a trend i thought id never embrace) the shirt serves as a quick indulgence. I havent removed the shoulder pads and the studs accentuate that.
I was also growing tired of these f21 boots (
worn here
) cause i was starting to think they looked cheap. I wore them once but i find that unzipping any boot gives you that undone effortless look and kinda transforms the shape a bit. Needless to say, i wont be sellling them.
P.s Yes I've worn the same bracelets 3 posts in a row. When youre busy like me, its just easier to grab the first thing i see and go.