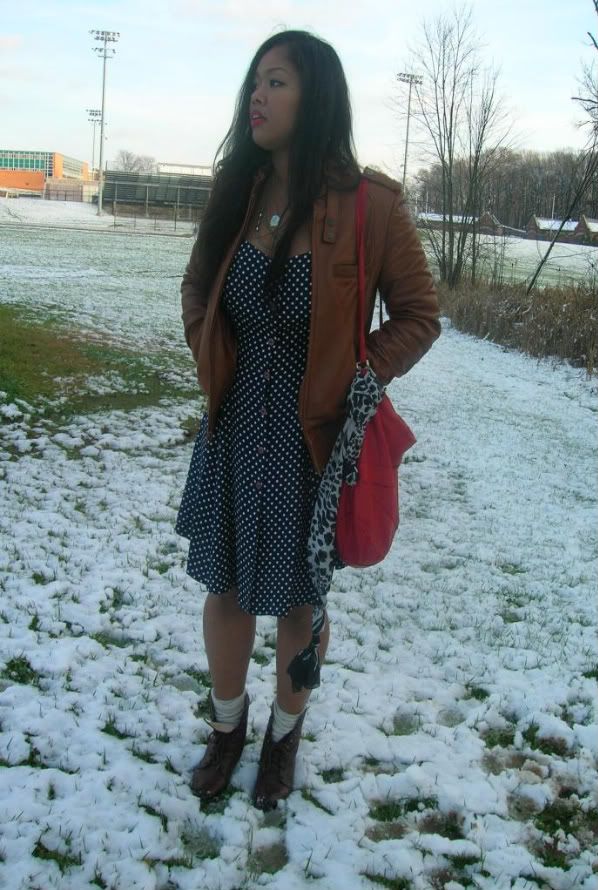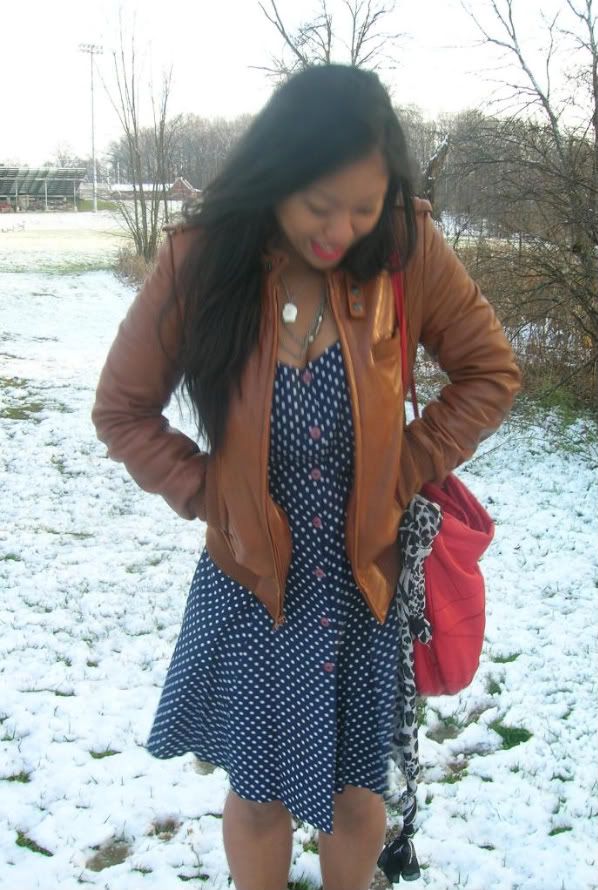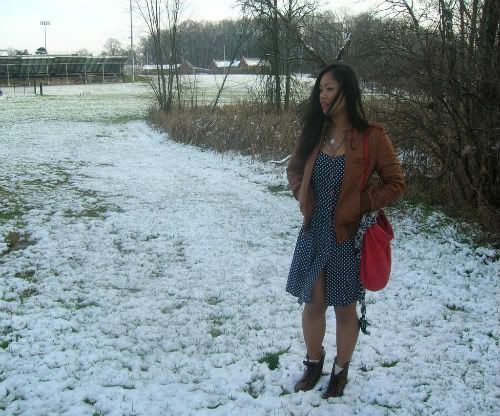 Jcrew Dress \\ Thrifted Boots + Jacket \\ Vintage Bag \\ Forever 21 Necklace
Once again its 7:00am and i pulled a all nighter. im so crazy. i do this all the time. i can feel the slumber trying to take me over but i have to be at work in 3 hours.....which means no sleep for me. im notoriously late and have been skating on thin ice with my boss whos on the verge of suspending me. dont wanna risk oversleeping. figured id post to keep my mind off it.

these were taken the same day as my last post. i find it very interesting that both my outfits were flesh baring, on the coldest day of the year. froze my butt off. me n laurens toes were literally in excruciating pain. needless to say we were not prepared for the weather in between shots. it only took us about 20 mins but it felt like an eternity. its crazy what we'll do for the sake of a blog. wonder wat i'd do for a klondike bar.........

although i must add, im not quite as crazy as my dear friend loco....im mean lauren. she took getting a cool pic just one step further by actually standing barefoot in the snow. her pics came out gorgeous but in exchange for one of her toes.......

this

of

course

is a total lie but it sounded funny......idk. apparently the sleep deprivation has gotten to me.